President Vladimir Putin, taking office, dismissed the "old" government, then to propose the main challenger to the post of prime minister. As expected in expert circles, there was no sensation, and therefore Dmitry Medvedev was the main contender for the post of government head. It was his candidacy that the president proposed.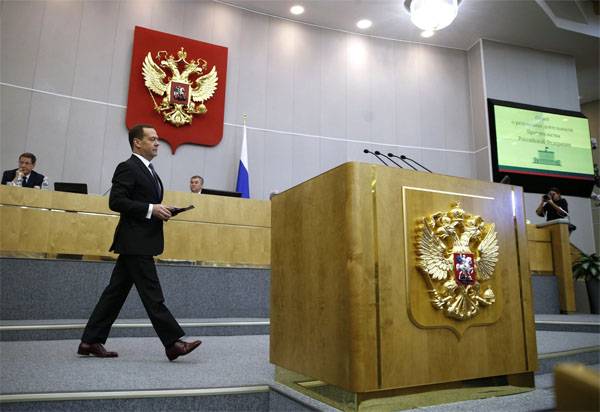 From the report:
In accordance with clause "a" of Article 83 and Article 111 of the Constitution of the Russian Federation, the President submitted the candidature of Dmitry Medvedev to obtain the consent of the State Duma for his appointment as Chairman of the Government of the Russian Federation
Recall that the majority in the State Duma are from United Russia, and Dmitry Medvedev is the chairman of this party. And therefore the question of his premiership can actually be considered resolved.
The fact that Medvedev will be proposed by the president as the main candidate has become clear to the experts after the media component of the prime minister began to re-unwind on the central television channels.