According to unofficial information and images appearing on the Web, the Russian Aerospace Force of the Russian Federation began to introduce a new color scheme for strategic bombers Tu-160.
bmpd
.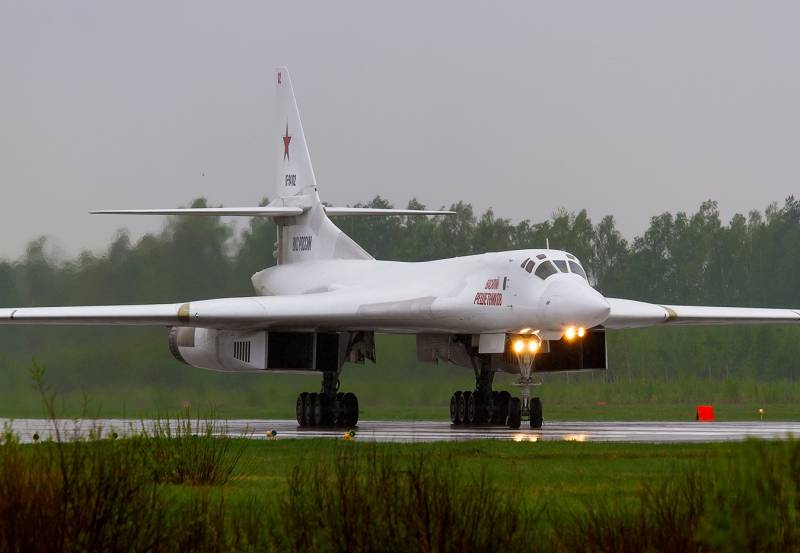 "A yellow-blue stylized" feathered "image in the colors of the USSR Air Force flag is painted on the nose of the aircraft, and the individual proper name of each aircraft is written in simplified type (not Slavonic script) and smaller. The color of the Russian flag has been removed from the keel (on the planes where it was), and the inscription on the keel of the Russian Air Force has been replaced with the Russian Aerospace Force, "the publication says.
Repainting the aircraft is carried out by the painting shop of the Kazan Aviation Plant (a branch of PJSC "Tupolev"). Currently known about the four bomber, received a new color. All of them will be involved in the air part of the Victory Parade.
According to some information, the former "yellow-blue" color of the nose of the Tu-160 is now "recognized as carrying unwanted connotations," which was the main reason for the introduction of the new "livery".

"Nevertheless, the general departure from the coarse-parrot coloring of the Tu-160 to a more strict one is welcome," the author believes.