The British Defense Ministry put up for sale the entire fleet (395 units) of light Panther FCLV armored vehicles (Future Command and Liaison Vehicle), reports
bmpd
with reference to Jane's Defense Weekly.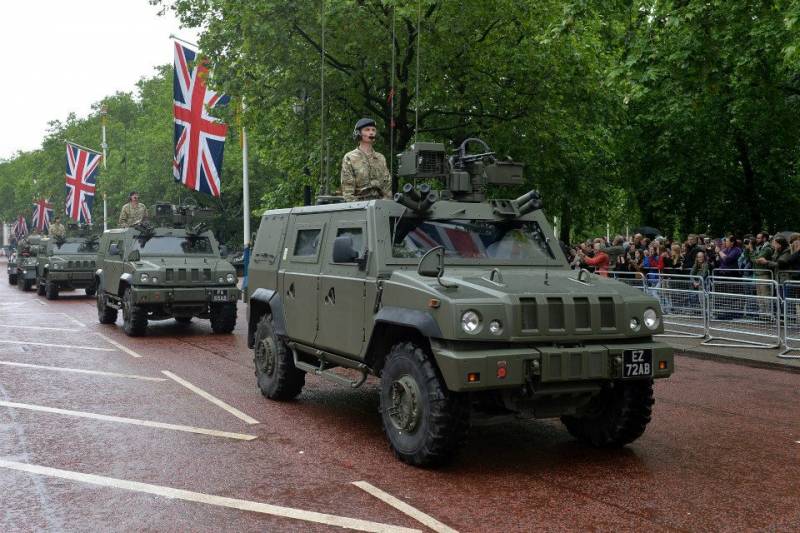 The British army received an 401 armored Panther FCLV from 2005 to 2009, becoming in fact the first customer of the Iveco LMV along with the Italian army.
"The machines were delivered ready-made from the company Iveco in Bolzano (Italy), but were upgraded to British requirements at the company BAE Systems in Newcastle-upon-Tyne. With 2009, the 64 machines of the Group 2 have been further modified with the Theater Entry Standard (TES) option for use in Afghanistan, including with enhanced protection and surveillance devices, "the material says.
To date, 395 units have remained, all of them are for sale.
It is reported that the removal of Panther FCLV vehicles from service "is associated with further financial and organizational reductions of the British armed forces." In the intelligence units of the British Army, these vehicles will be partially replaced by 79 modified Husky UV armored vehicles (Navistar MXT-MV), to which the STA reconnaissance complex will be rearranged.
In addition, according to Britain also put up for sale «10 articulated tracked armored personnel carriers BvS 10 Viking, 85 articulated tracked armored personnel carriers Bronco, 4 armored engineering vehicles Terrier, and a significant number of old tracked armored personnel carriers FV432 and tracked light armored CRV family cars (T) ( Scorpion) ".