The most ambitious. The United States and the Philippines began joint military exercises
The United States and the Philippines on Monday launched the annual joint military exercises Balikatan, the Associated Press reported. The agency stresses that these joint exercises will be the most ambitious since the presidency of the Philippines took Rodrigo Duterte.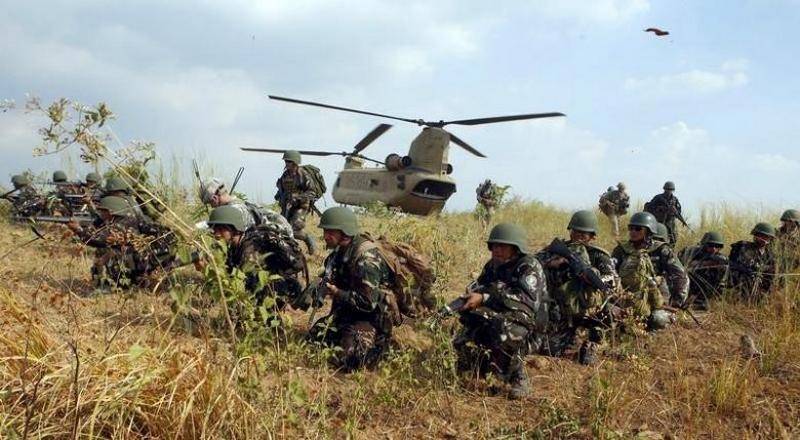 About 5, thousands of servicemen of the Armed Forces of the Philippines will join 3 with thousands of American colleagues to participate in Balikatan's 34 military maneuvers (translated shoulder to shoulder), which in 2018 will be held with an emphasis on "mutual defense, fighting terrorism, responding to humanitarian disasters and natural disasters. "
Australian Defense Forces and Japan's Self-Defense Forces will also participate in exercises under the US alliance system.
As the US ambassador to the Philippines, Sun Kim, said, "the exercise provides for a training version of a military operation in an urban area." The model will be last year's military operation in the city of Marawi (Philippines), which was carried out for five months, the channel said. The territory of the city was occupied by the terrorist group "Maute", which stands for the "Islamic State" (IG, banned in the Russian Federation).
Earlier, Duterte promised to reduce the number of US military involved in counter-terrorism training in the south of the Philippines, and also spoke of the intention to completely stop annual military exercises involving the US military, AP notes.
https://www.dhakatribune.com/