At the international exhibition of special forces SOFEX-2018, which will be held from 8 to 10 in May in the Jordan capital Amman, Russia will acquaint visitors with the TOL-1A Solneppek flame-throwing system, the press service of Rosoboronexport (included in Rostec) reported.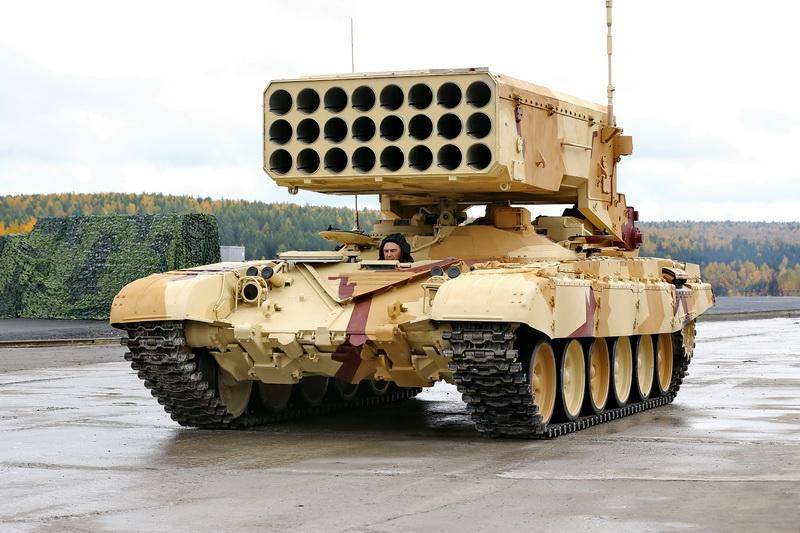 At the Rosoboronexport stand it will be possible to get acquainted with the unique tactical and technical characteristics of the heavy flamethrower system TOC-1А, which, along with other Russian military equipment, enjoys consistently high demand in the global arms market
- TASS reports noted in the company.
In addition, the Russian stands will feature the Tiger and Typhoon-K families, the BTR-80 / 80А / 82А armored personnel carriers, the Kornet-E and Kornet-EM anti-tank missiles, night vision sights and equipment. , jet infantry flamethrower of increased range and power RPO PDM-A "Shmel-M", MANPADS "Igla-S", MANPADS "Verba" and other types of weapons.
Military-technical cooperation between the Russian Federation and the Hashemite Kingdom of Jordan has great potential for development. During the exhibition, it is planned to hold meetings with the military-political leadership of Jordan on current and future MTC projects.
- said CEO Alexander Mikheev.