Petro Poroshenko once again boasted "surprisingly effective" actions of the Ukrainian army, reports
Ридус
.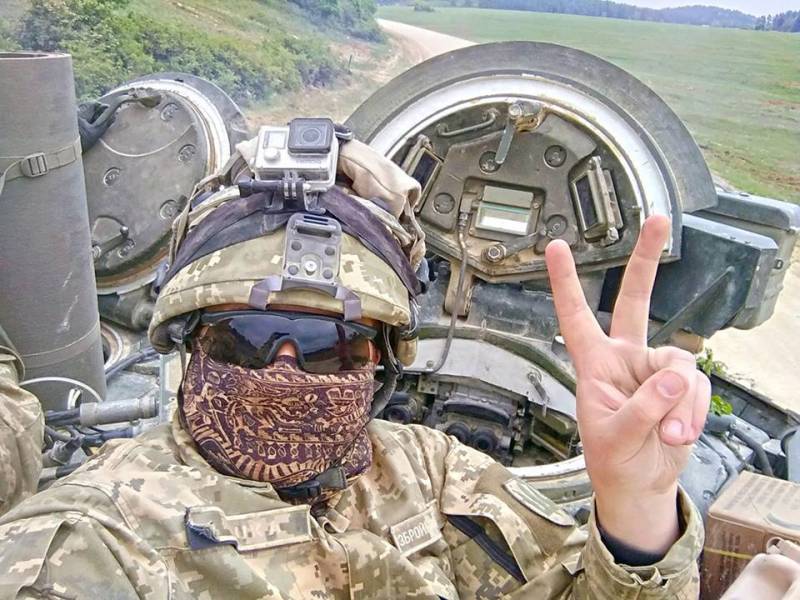 This time we are talking about the internationally practiced Combined Resolve X in Germany, which involves units of the Armed Forces of Ukraine.
Proud of our military, who once again proved that the Ukrainian army is one of the most combat-ready in the world. The organizers of the international military exercises Combined Resolve X had to change the script due to bold, professional and surprisingly effective actions of Ukrainians,
Poroshenko wrote in Facebook.
According to him, the paratroopers and tankers "showed a real class" in the exercise. They "managed to" destroy "ten pieces of equipment: two Apache helicopters, four
tank
Abrams, four Bradley armored vehicles and several cars, as well as 20 personnel. "
The Ukrainians themselves "lost" only one BTR, two tanks and 13 servicemen.
The words of the Ukrainian president were commented by Vladimir Anokhin, Vice-President of the Russian Academy of Geopolitical Problems. According to him, the Army of Ukraine takes quantity, but not quality. It is inferior to all NATO countries.
The low moral level of the Ukrainian army negates all the technical and organizational measures that were held in the last four years. Therefore, I do not think that the Ukrainian army is strong. Yes, in terms of numbers it is large, but in its organizational measures, of course, it loses to any NATO country, except, perhaps, Luxembourg,
said the expert.
The Armed Forces of Ukraine are still using the stocks of weapons that remained on the territory of Ukraine after the collapse of the USSR.