Paris does not require the unconditional resignation of the UAR President Bashar Assad, the main task should be the eradication of terrorism in the republic, reports
RIA News
statement by the French ambassador to Moscow, Silvi Bermann.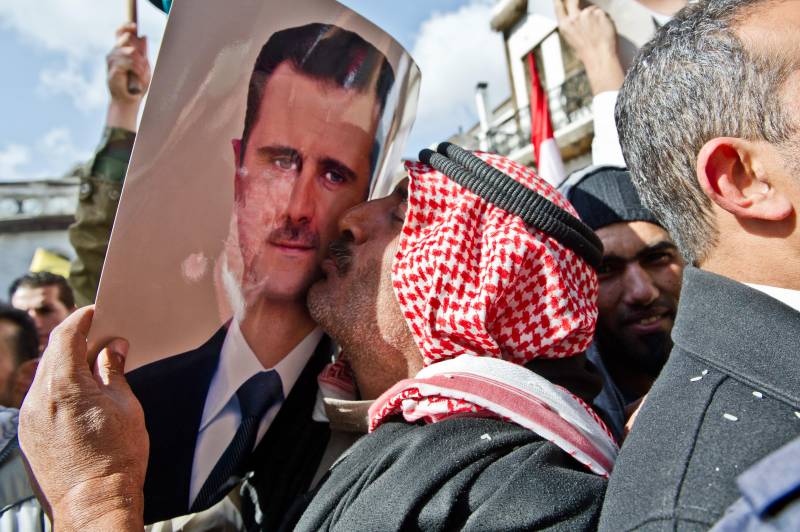 The second question is refugees
added Bermann.
She noted that Paris prefers that the Syrians could stay in their country, but this will require "serious political decisions."
It's impossible that just someone managed to win back the territory of the country from militants and Bashar Assad remained, as before, in power,
said the diplomat.
At the same time, she stressed that "the demand for the unconditional withdrawal of Bashar al-Assad has been removed from the agenda," and Paris "will leave the Syrian people the right to choose their own future."
The ambassador also expressed confidence that the French side managed to bring its position to the Russian leadership.
The priorities for France are the provision of humanitarian aid and the search for a political solution that would include all parties to the Syrian conflict, as well as the non-use of chemical weapons and, of course, the fight against terrorism. And on these issues, we seem to have no fundamental disagreements with Moscow,
concluded Bermann.
Earlier, a similar point of view was voiced by President Macron. Following the talks with Trump in the summer of 2017, he stated that "Assad's resignation is no longer a prerequisite," and the struggle against terrorists should be a "fundamental task" for France in the Syrian conflict.