Search engines of the association "Aviapoisk" established the circumstances of the crash in Primorye in 1942, the Pe-2 bomber, whose fragments were raised in November last year, reports
RIA News
.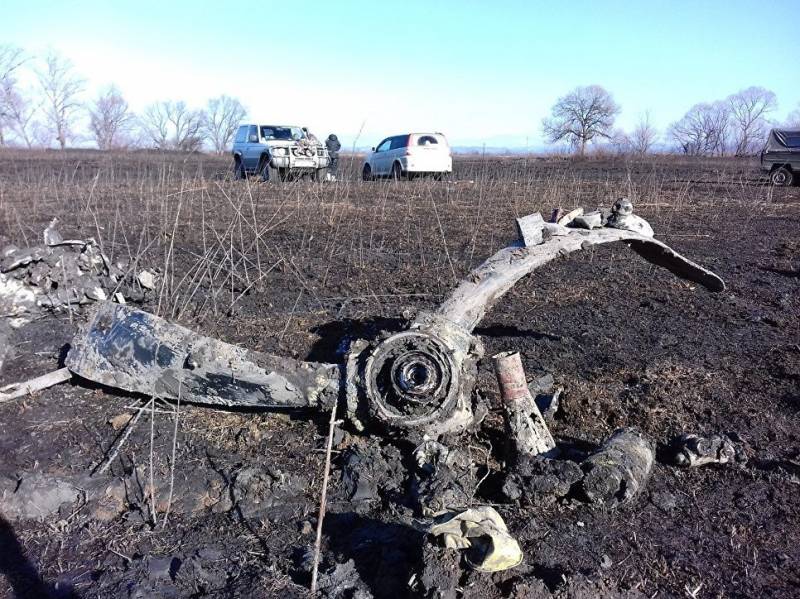 Together with the fragments of the aircraft, the remains of the gunner-radio operator M. Kolychev were found.
According to the search engines, for almost half a year the work on identification of the Pe-2 crew was going on, archives were checked. And only recently - before the celebration of Victory Day - the documents came in which set out the circumstances of the disaster and the names of the crew members.
It is reported that "in June 1942, the Pe-2, piloted by Captain Alexander Leonov, flew from the Varfolomeevka airfield to the test site", but a problem occurred, "the flight was stopped, after which the motor group was replaced."
On June 29, Captain Leonov flew out to test the replaced material in the air. According to the observation from the ground, on the first approach to a dive from a height of 3000 meters, the plane immediately left the corner and got into horizontal flight. For 10-15 seconds, the pilot's cap was dropped from the plane. At the same time, a cloud of smoke immediately appeared, and the plane sharply ignited. The aircraft's navigator, Senior Lieutenant Ivan Ivanovich Korobov, jumped out with a parachute, remained alive, and, with burns of a 2 degree, was taken to the Novosysoyevsky military hospital. The pilot, captain Leonov, also parachuted, but caught the plane and was killed in the air by a propeller,
the document says.
The gunner-radio operator foreman Miron Konychev remained on the plane, which "went into a steep dive and crashed into the ground."
The surviving navigator Korobov reached the rank of major, participated in the war with Japan, was awarded the Order of the Red Star and the medal "For Military Merit." He died at the age of 37.
Currently, search engines are looking for relatives of Leonov and Konychev. The remains of the radio operator are planned to be buried in June.