The Second Fleet, recently re-established in the US, will resolutely confront the "Russian threat" in the Atlantic,
RIA News
statement by an American military expert, ex-commander destroyer Brian McGraft.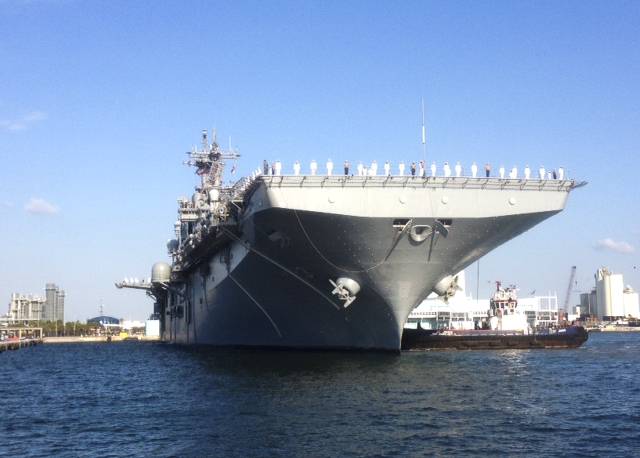 Earlier, the U.S. Navy announced the reconstruction of the Second
fleet
explaining the decision by increasing competition with other countries.
The revival of the Second Fleet is a signal that the United States intends to act more forcefully and convincingly in the North Atlantic,
said McGrath.
According to him, one of the main tasks of the fleet will be to confront the threat from the "still small fleet of nuclear submarines of Russia" plying in the Atlantic Ocean.
Submarines such as the atomic K-329 "Severodvinsk" are "equipped with hypersonic
weapons
and nuclear missiles that can reach most cities on the east coast of the United States, "the expert said.
In addition, Russian boats "equipped with mines and anti-submarine missiles, can prevent the deployment of NATO forces to support the allies in the alliance," he added.
According to McGrath, the Second Fleet "will soon begin patrolling the offshore areas."
He said that "surface ships, unmanned ships, combat submarines and anti-submarine aircraft P-8 Poseidon" will participate in the operations.
Recall, the Second Fleet of the US Navy existed from 1950-th to 2011 year, the zone of his responsibility was the Atlantic Ocean from the North Pole to the Caribbean Sea.