Violence and mass arrests: in Europe, concerned about the fate of the Russian opposition
The Secretary General of the Council of Europe (CoE), Thorbjørn Jagland, expressed concern about the actions of the Russian authorities during yesterday's demonstrations organized by supporters of Alexei Navalny, reports
RIA News
.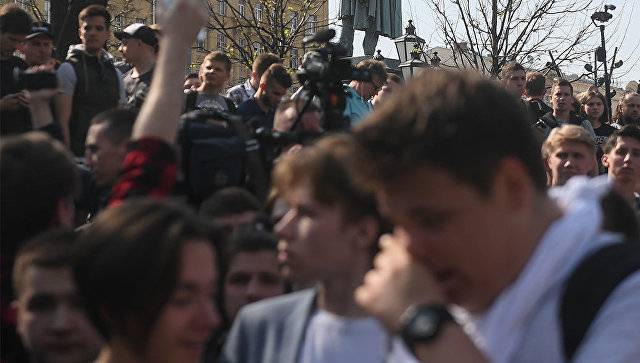 Protests were held on Saturday in major cities of Russia, some of them were agreed with the local authorities, many were unauthorized. As previously reported in the Ministry of Internal Affairs of the Russian Federation, "in most cities, actions took place with an insignificant number of participants," and, despite the fact that not all of them were coordinated with local authorities, "during their conduct there were no significant violations of public order".
I am concerned about reports of violence and mass detentions during yesterday's opposition demonstrations in Russia. Peaceful demonstrators who were detained should be released,
said jagland.
According to him, "freedom of assembly is a fundamental right protected by the European Convention on Human Rights."
Unfortunately, the organizers of the demonstrations and the authorities were unable to agree on the locations for the demonstrations. In democratic societies, such issues should be resolved in a peaceful and consensus manner in accordance with the Convention and the case law of the Strasbourg Court,
declared the secretary general.
The Council of Europe is ready to help our Russian member state improve its legislation on freedom of assembly,
added on.
The Ministry of Internal Affairs in Moscow yesterday said that "during an uncoordinated action involving about 1,5, thousands of people in the center of the capital were detained around 300 violators, including Navalny himself," who later announced his release from the Moscow Department of Internal Affairs before the trial. In addition, "after prophylactic conversations, all underage participants of the uncoordinated action, detained by the police, were handed over to parents".
RIA Novosti / Evgeny Odinokov