Step by step. Erdogan spoke about the main goal of the operation in the Middle East
Ankara will continue military operations in the northern regions of Syria and Iraq until the complete destruction of the terrorists, reports
RIA News
statement by Turkish President Recep Erdogan.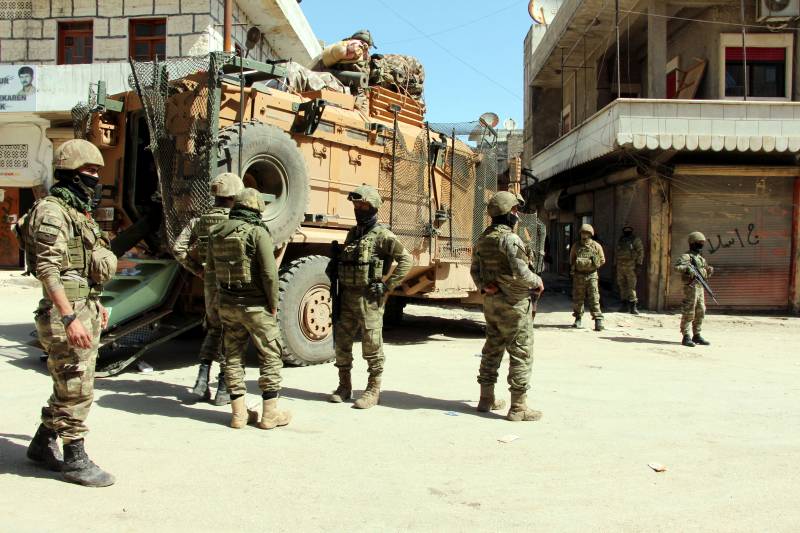 According to the president, who spoke with the election program before the activists of the ruling Justice and Development Party in Istanbul, the fighting will not stop until the militants (Kurdish forces) "from Ain al-Arab to Hasaki in northern Syria, from Sinjar to Kandil to Iraq will not be destroyed. "
According to Erdogan, Turkey "step by step is becoming the strongest country in the region and in the near future will become one of the major players in the world political arena", while "attempts to redraw the borders of countries and the desire of certain forces to form a new status quo in the region the will of Turkey and the Turkish people. "
A strong power must produce its own
weapon
. Good examples of this are the ALTAY tank, ATAK helicopters and attack
Drones
Turkish production. The defense needs of the country must be fully covered by domestic enterprises,
said the head of state.
Recall the early presidential and parliamentary elections will be held in the Republic of June 24.
ttp: //www.globallookpress.com