In late April, Alexander Gaponenko, head of the headquarters for the protection of Russian schools, was arrested in Latvia. They are trying to accuse him of anti-state activity, stating that a public figure is almost a threat to all Latvian statehood.
Alexander Gaponenko is one of the organizers of the commemorative event "Immortal Regiment" in the Baltic States. The authorities of Latvia perceive people who go to the streets of Riga, Daugavpils, Jurmala and other cities with portraits of ancestors who defeated Nazism as "anti-state elements".
A proposal appeared in the Web to support the arrested Alexander Gaponenko. One form of public support is a letter or postcard to Alexander, who is under arrest.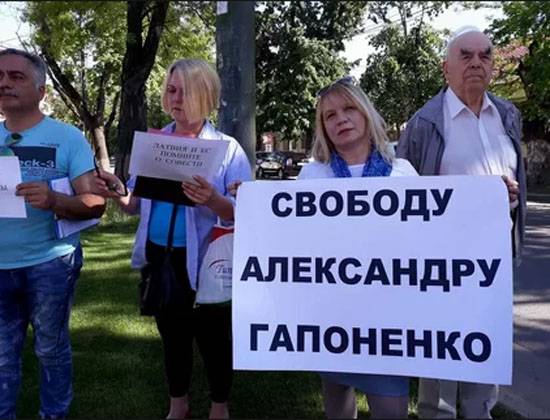 The offer is offered, in particular, on the page
Learn
.
From the material:
Anyone who wants to support an anti-fascist imprisoned for resisting Russophobes can send him a letter or a postcard in which he congratulates on Victory Day. Do not think that this is a trifle. This is a very strong emotional support for the prisoner. This is not only the support of a particular person. This is a demonstration of the solidarity of the anti-fascists in the face of the revival of the brown plague in Europe.
Specified address:
Rīgas Centrālcietums,
Mazā Matīsa 3, Rīga, LV-1009,
Aleksandr Gaponenko
And even if the letter or postcard is late by May 9, the fact of support for this person by ordinary citizens will be difficult to overestimate.