The President of the Republic of Moldova, Igor Dodon, said that while he is the President of the country, Moldova's military neutral status and the emergence of NATO bases will not be violated in Moldova. Dodon noted that at the moment there are no such attempts and will not be undertaken without presidential approval. The Moldovan President made these statements in an interview with the television channel
"Star"
.
From the interview:
Even if someone tries to circumvent this through the Constitutional Court, there will be popular unrest in the Republic of Moldova, and this will end badly for those who start this process.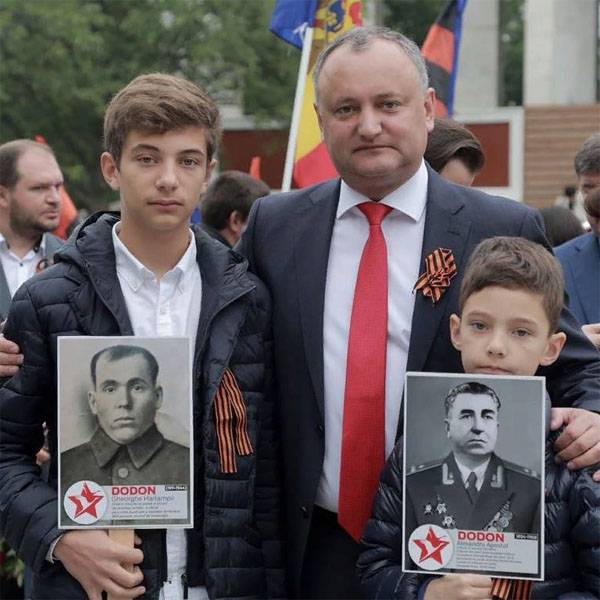 In fact, previously, some decisions on cooperation with NATO in Moldova were taken without presidential approval. The parliament went on to the next step: President Dodon was declared "temporarily incapable" to fulfill his duties, and at this moment the pro-Western parliamentary majority in Moldova made a decision, for example, to send Moldovan military to the teachings on the territory of Ukraine. According to the constitution of the republic, the Moldovan military contingent provides security exclusively inside the country.
Therefore, as long as the majority in the parliament have pro-Western forces, they will take decisions without taking into account Igor Dodon's presidential opinion.
With NATO, Moldova started cooperation in the framework of the individual partnership program with 1994 of the year.