TV channel
Star
He posted a video on YouTube that captures the fragments of tests of multifunctional combat complexes "Uran-9".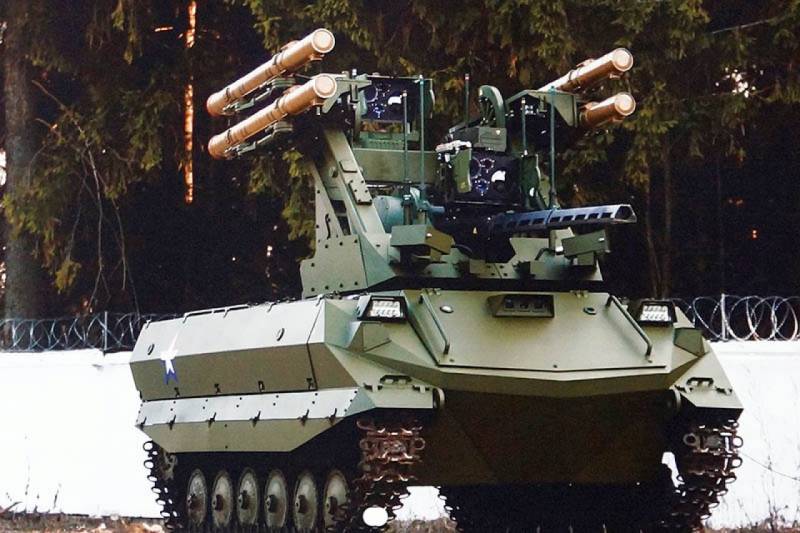 The video shows the work of the ground drone in various weather and geographical conditions. The robotic complex performs many combat missions: overcomes obstacles, shoots at specified targets, protects military targets.
"Uranus-9" is a multifunctional complex of intelligence and fire support units on the battlefield. It was created to protect personnel, removing it from the enemy's fire, "the commentary to the video says.
The twelve-ton radio-controlled machine is equipped with a PKTM machine gun, an automatic 30A2 XM gun and a Bumblebee M flamethrower.
Recall, in addition to the shock version, the company "766 UPTK" created on a similar basis, the robot-engineer "Uran-6" and the robot-fire "Uran-14". The combat equipment of this family was used in Syria, including during the mine clearance of Palmyra freed from terrorists.