Something up? The commander checked the combat readiness of the Armed Forces of Ukraine in the Donbass
The commander of the United Forces of Ukraine checked the state of affairs on the positions of the Ukrainian units along the demarcation line in the Donbass, reports
RIA News
message of the Ministry of Defense of Ukraine.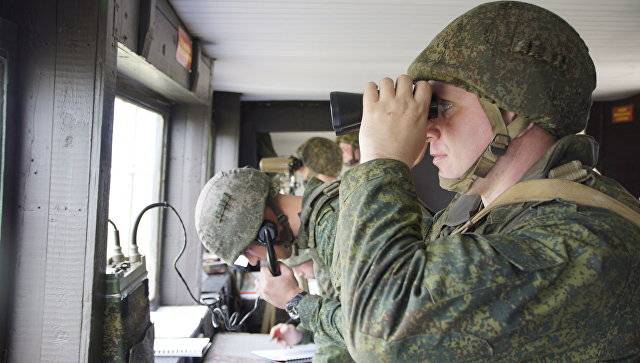 As part of the working trip ... I checked the combat readiness, the organization of the comprehensive provision of military units along the line of demarcation. The commander of the combined forces, Lieutenant-General Sergey Naev, heard the subordinates about the state of affairs and was personally convinced of their ability to effectively counteract,
said in a release department.
Earlier on Sunday, the representative of the People's Militia of the LPR, Andrei Marochko, said that the republic's military command was expecting provocations from the Armed Forces of Ukraine in the near future in connection with the arrival of German journalists to the line of contact from Kiev.
In the near future, we expect provocations from the military personnel of the Armed Forces of Ukraine in connection with the arrival in the area of ​​the settlement of Troitskoe (Kiev-controlled) a group of journalists from the German television channel ARD,
said Marochko.
He did not rule out that the Ukrainian servicemen "will provoke the People's Militia to open fire in order to present the LNR to the European audience as violators of the Minsk agreements".
Expect provocations in the Donetsk Republic.
We do not exclude that in the run-up to and during the celebration of Victory Day by our Republic in the Great Patriotic War ... (there will be) provocations, including the shelling of our peaceful cities, as was the case a year ago in Bezymennoe, where ceremonial events
told reporters the representative of the operational command of the DPR, Eduard Basurin.
He also noted that the "active defense" of the republican army will not allow the security forces to "spoil the holiday."