New RTO "Vyshny Volochek" will be transferred to Russian
the fleet
in the current month, transfers
RIA News
the press service of the Ministry of Defense.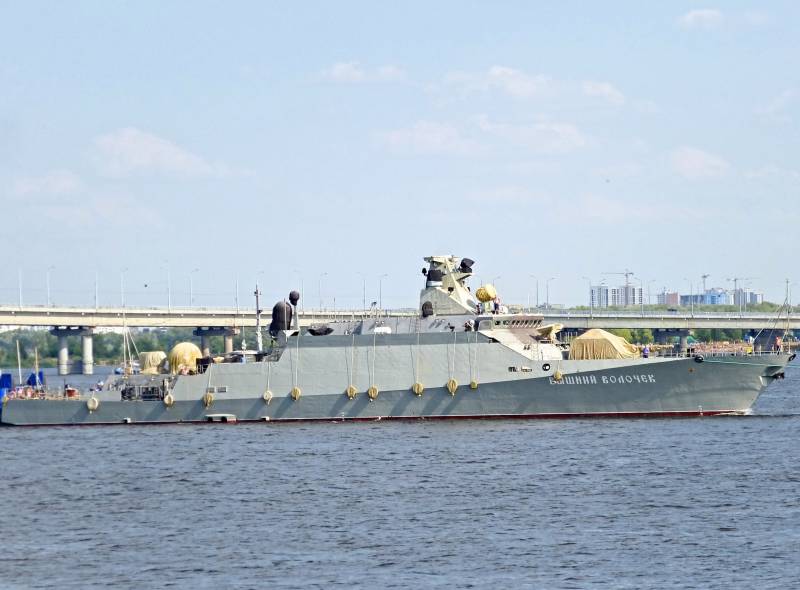 At present, the small rocket ship (ISC) "Vyshny Volochek" of the 21631 project is at the final stage of state tests in Novorossiysk and will join the Russian Navy this month. The ship was built as part of the shipbuilding program at Zelenodolsk Shipyard (Republic of Tatarstan),
says release.
It is reported that the displacement of the ships of this project is about a thousand tons, the estimated maximum speed reaches 23 nodes, and the autonomy is up to 10 days.
The department reminded that "Vyshniy Volochek" is the sixth ship of the modernized series "Buyan-M", which have an increased displacement and are equipped with the latest high-precision rocket
weapons
long-range - the Caliber-NK universal missile system designed to destroy sea and coastal targets. "
It was originally planned to transfer it to the fleet until the end of the 2017 year, after the completion of all phases of the test.
Recall that the 5 of May at the Pella plant near St. Petersburg launched the third one (the second serial) of the Shkval MRK of the 22800 Karakurt project. The Deputy Minister of Defense Yury Borisov at the solemn ceremony of the descent noted that the project, which includes the installation of "Calibrov", was implemented in record time.