Tonight, unknown in Kharkov attempted to destroy the monument to the Soviet Marshal Georgy Zhukov, reports
RIA News
message of the mayor of the city Gennady Kernes.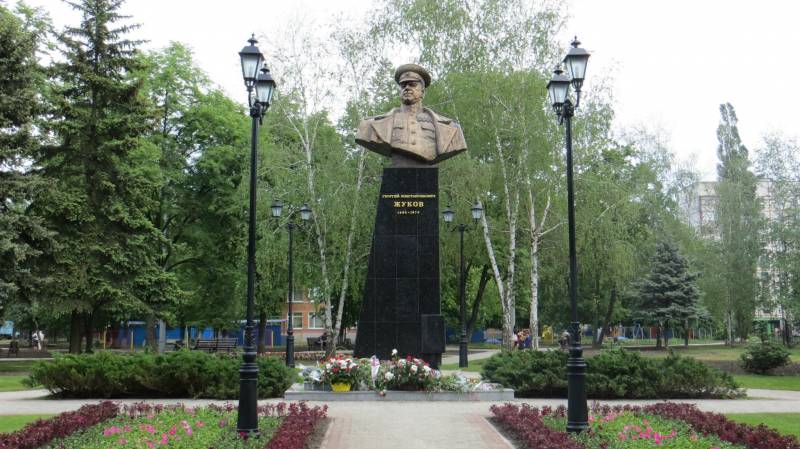 Tonight, "homegrown de-communists" again tried to spit in memory of their grandfathers and great-grandfathers who went through World War II — they tried to destroy Zhukov's bust. But we have already multiplied this attempt to zero - the bust is restored,
wrote the mayor on Facebook.
He said that he would turn to the police leadership so that they "would not allow the grief-bearing" patriots "to spoil the approaching Day of Remembrance and Reconciliation and Victory Day to Kharkiv citizens."
According to the mayor, night vandals, cowardly and in the dark, "do not fight for de-communization - they are just essentially destructors who don't care about the feelings of so few veterans, their grandfathers, grandmothers and just people who destroyed fascism."
I demand that all monuments, monuments, fraternal graves of those who fought against fascism be taken under round-the-clock protection. The city authorities, I promise it firmly, will closely monitor that the cowardly night vandals will not be able to destroy anything else in our beloved Kharkov. So that 8 and 9 may be worthy of honoring the memory of those who died in that war, honoring the memory of veterans who left and paying tribute to those of them who are still with us
wrote Kernes.