The operation is agreed. Iraqi air force strikes at terrorist command in Syria
Iraqi airplanes struck a series of strikes against targets of IG terrorists (the group is prohibited in the Russian Federation) in Syria, reports
TASS
message from the press service of the Prime Minister of Iraq, Heydar al-Abadi.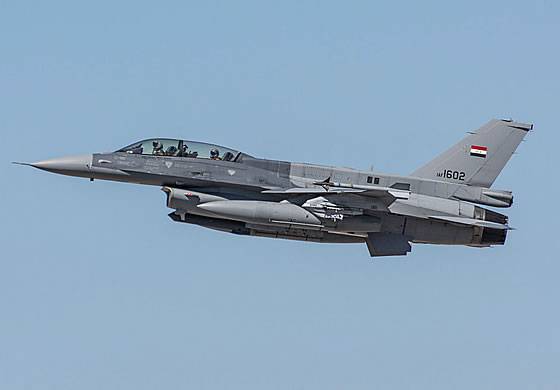 The statement states that the purpose of the attack was the command of the group in the village of Dashish (Hasaka Province). The order to conduct the operation was given by the head of the Iraqi government - the commander-in-chief of the army.
By order of the head of the Council of Ministers of Iraq, the commander-in-chief of the armed forces, Dr. Haider al-Abadi, the heroes of the Iraqi air force strike the positions of the command of IG terrorists in the south of Al Dashish in Syria,
said in a statement published on Sunday.
In April, as a result of strikes by Iraqi fighters, 36 Islamists were eliminated on the territory of the SAR, including the deputy ringleader Abu Bakr al-Baghdadi, who was in charge of recruiting and transferring terrorists to Iraq.
The press service noted that military operations are carried out in coordination with official Damascus and after coordination with Iran and Russia. The message emphasizes that the air attacks will be conducted until the complete elimination of the threat from the IG.
armstrade.org/uskowioniran.com