Ukrainian activists have established provocative billboards on the border with the Crimea, indirectly calling for the seizure of the peninsula. Photos of billboards posted on Facebook on Kiev blogger Anton Hozha.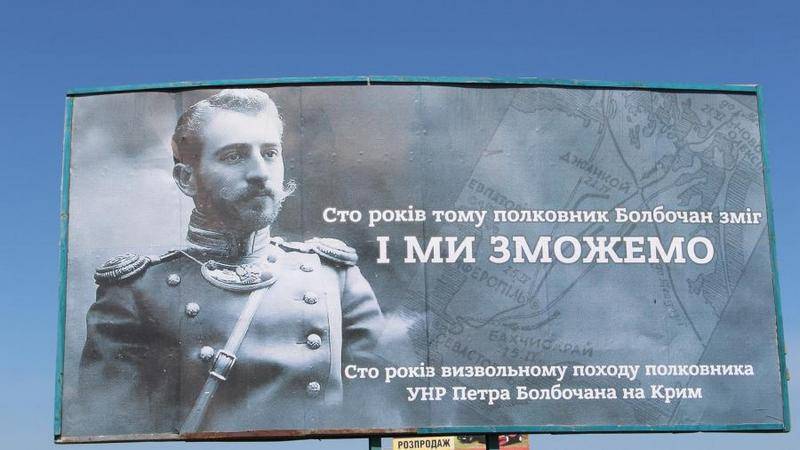 It is reported that all activists posted 20 posters. According to the blogger, the goal of the action is "to remind those traveling to the Crimea or from the Crimea about the glorious Ukrainian
stories
", Transfers" RIA
News
».
Hozha said that billboards are devoted to the 100 anniversary of the "liberation campaign" on the peninsula. We are talking about the Crimean operation 1918 of the year, during which a group of troops of the Ukrainian People's Republic tried to take Simferopol to overthrow the Soviet power.
A hundred years ago, Colonel Bolbochan could, and we can
- written on posters.
The creators for some reason did not mention that the operation of Bolbochan was not crowned with success: he had to leave the Crimea at the request of the German occupation forces stationed on the peninsula.