By 2023, in accordance with the construction plan of the Airborne Forces, it is planned to reorganize the 31-th separate Guards air-assault brigade into the 104-th Guards air-assault division, said on Saturday the head of the Duma defense committee Colonel-General Vladimir Shamanov.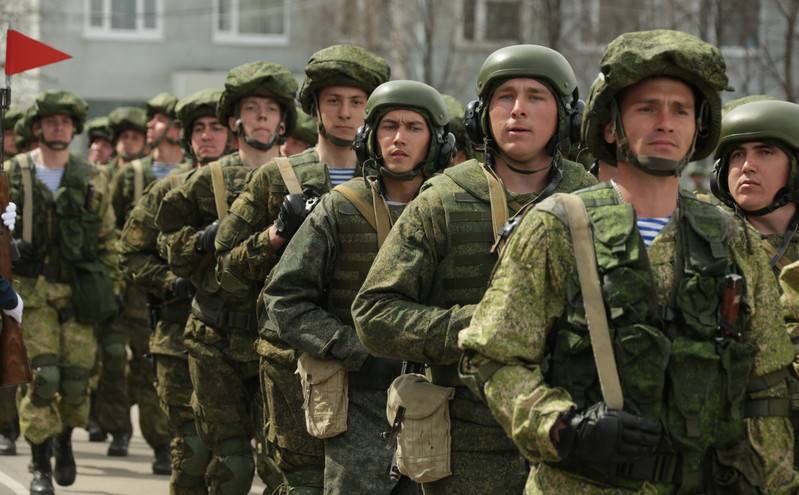 Today, when the plan for the construction of the Airborne Forces to 2030 has been approved, we should expect that by the 25 anniversary of the brigade in 2023 we will revive the 104 th assault division which plans to occupy three cities - Ulyanovsk, Penza and Orenburg
- said Shamanov.
We will also revive the legendary 345, which successfully carried out combat missions in Afghanistan. It will be a tribute to the heroism and heroism of these wonderful people.
- added the head of the committee.
Shamanov noted the crucial role of 31 brigade personnel in the fact that "polite people" began to be called servicemen in Russian society.
You did this by returning Crimea to your native harbor
- stressed the head of the State Duma Committee, addressing paratroopers standing in line at a solemn meeting on the occasion of the 25 anniversary of the redeployment of the XNUM Guards Airborne Order of Kutuzov Second Division from the Republic of Azerbaijan to Ulyanovsk and the 104 anniversary of the formation of the succession of XUMNUM a separate Guards air assault brigade.
I bow to you, success in military and political training and faith in the future of Russia
- Shamanov wished.