From 15 to 30 percent. In the US, ordered the development of a "lightweight" cartridge .50 BMG caliber
The command of the US Marine Corps intends to adopt lighter machine-gun ammunition, reports "Warspot" with reference to the portal businessinsider.com.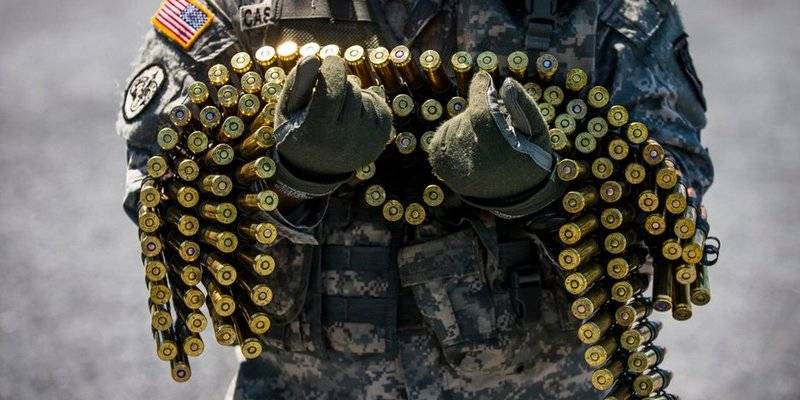 KMP has requested the possibility of modifying M33 ammunition in a DODIC A555 configuration (.50 BMG machine gun cartridges) to reduce 15% and 30% weight. To this end, a request for the creation of lighter ammunition was sent to commercial companies, and the prepared proposals of the company should be submitted by June to 1.
However, some companies indicate that there is the possibility of further reducing the mass of ammunition. So, the Chesapeake Cartridge Corporation at SHOT Show 2018 claimed that its new cartridges using aluminum sleeves may be half lighter than their brass counterparts. PCP Ammunition manufactures rifle cartridges with plastic sleeves, which gives weight reduction of 30%.
The bullet of the .50 BMG cartridge weighs from 40 to 50 g and, when fired, has energy in 15 – 20 kJ, which is five times larger than the Soviet intermediate ammunition of 7,62 × 39 mm. The .50 BMG cartridge was created in 20-ies as an ammunition for the Browning M1921 heavy machine gun, and after the Second World War it was adopted as a standard ammunition in the armies of NATO member states.