The S102B Korpen electronic reconnaissance aircraft (102003 tail number, callsign SVF647) of the Swedish Air Force is flying daily from 1 in May 2018 to conduct reconnaissance against Russian military facilities in Syria, according to a bmpd blog with a link to ItaMilRadar on Twitter.com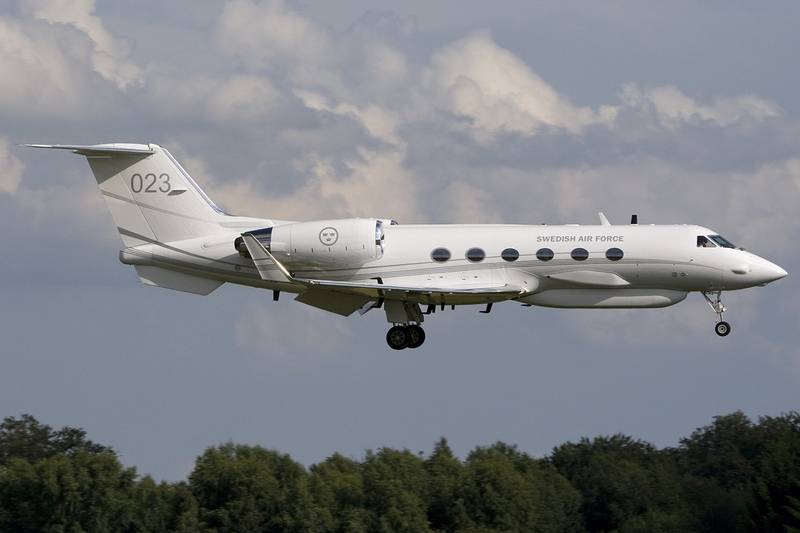 Takeoff is carried out from the airport of Larnaca in Cyprus, flights take place over the eastern part of the Mediterranean Sea along the coast of Syria, Lebanon and Israel. An average of two flights a day.
Judging by the data on reconnaissance flights S102B Korpen from Larnaca, they are conducted in conjunction with the flights of reconnaissance aircraft of the United States (primarily Boeing RC-135) and the UK.
The S102B aircraft is based on the Gulfstream IVSP business jet. The Swedish Air Force received two such aircraft at the end of the 1990s. They have on-board numbers 102002 and 102003 (own names Hugin and Munin) and are actively involved in conducting intelligence in relation to the Kaliningrad region.