Il-96-400TZ fuel tankers will not. Defense Ministry terminated the contract with the KLA
The Russian Ministry of Defense has decided to abandon the creation of a "global" tanker Il-96-400ТЗ, the newspaper "Izvestia" reported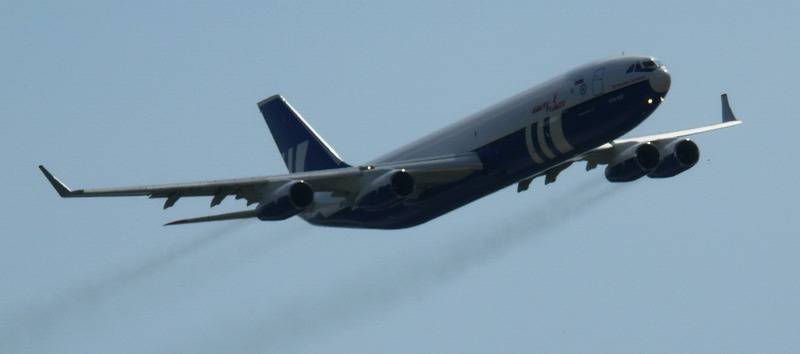 The Ministry of Defense terminated the contract concluded in 2015 with the KLA for the supply of two strategic tanker aircraft for the military
aviation
. Their final price - taking into account the development cycle, flight tests and the cost of extending the resource - turned out to be much higher than the originally discussed. At the same time, the Ministry of Defense for this money would not solve the problem of reaching serial deliveries of such aircraft.
According to the interlocutors of the publication, Ilyushin offered to convert two Il-96-400T wide-body cargo aircraft into an Il-96-400TZ tanker truck in an accelerated mode — in a year or two without a full R & D cycle. However, the Ministry of Defense did not agree with this proposal. The military insisted on finalizing the aircraft, including the installation of electronic warfare systems, ensuring the possibility of an emergency escape from the aircraft crew, and also on the fulfillment of other specific requirements. But this would require 4 – 5 years - meanwhile, the IL-96-400T will fully develop the remainder of the flight resource.
The Ministry of Defense confirmed the fact of termination of the contract for the supply of two IL-96-400TZ, but refused to comment further.
UAC did not provide a comment. In PJSC "IL" noted that the IL-96-400ТЗ is a project of a long-range trucker. It can be designed to replenish the fuel reserves of aircraft such as the Tu-160 and Tu-95 in the air.
Transport IL-96-400T - an elongated version of the passenger IL-96-300. The aircraft was certified in April 2008. Construction IL-96-400T was established at the Voronezh aircraft factory. In total, by order of the IFC, four cars of this type were built. Voronezh Airlines "Flight" were transferred to the three sides. In 2014, this carrier ceased operations, and the aircraft returned to IFC. One of them was converted into a VIP-liner for the Ministry of Defense. The fourth board was delivered in a special version of the IL-96-400VPU (air control point) for the Federal Security Service of Russia.
According to the technical task, IL-96 – 400ТЗ was supposed to transport over 65 tons of fuel for a distance of 3,5 thousand km. The first flight tests confirmed the possibility of such a modification of the liner.
At the same time, he had to simultaneously carry cargo and people. For this purpose, it was intended to place fuel tanks on the lower deck, on the upper deck, behind the crew cabin, there are seats for passengers, and behind them - a place for containers. The project IL-96-400ТЗ corresponds to the main characteristics of the American aircraft KS-10 and KS-135. There are no other analogues in the world. Other countries use tankers based on Boeing 767 and Airbus A320.