The director of the National Public Television and Radio Company of Ukraine (NOTU), Zurab Alasania, has puzzled millions of Ukrainian football fans. According to him, the broadcast of future matches of the World Cup from Russia is "akin to death for Ukrainian television." According to the head of the NOTU, despite the absence of an official rejection of the FM-2018 broadcasts, the TV channels cannot decide who to broadcast the matches to.
Alasania:
There is no official decision on our refusal to broadcast the World Cup 2018, but the whole country understands that to show this championship for public TV is death.
If Ukraine refuses to broadcast matches of the football championship of the planet, then the country can expect serious financial sanctions from the FIFA, which includes the Ukrainian Football Federation. Mr. Alasania himself hints at the money question:
What are the chances of Ukrainian fans to see the World Cup on another Ukrainian channel? I would say, somewhere percent 70. Now we are talking about the prospects of broadcasting on one of the Ukrainian national channels. Of course, we are not trying to make money on it. But we really want to go to zero, because the state has spent a lot of money on it. At the same time, we ourselves still owe to the European Broadcasting Union, and he is FIFA, and this is all very complicated.
история
.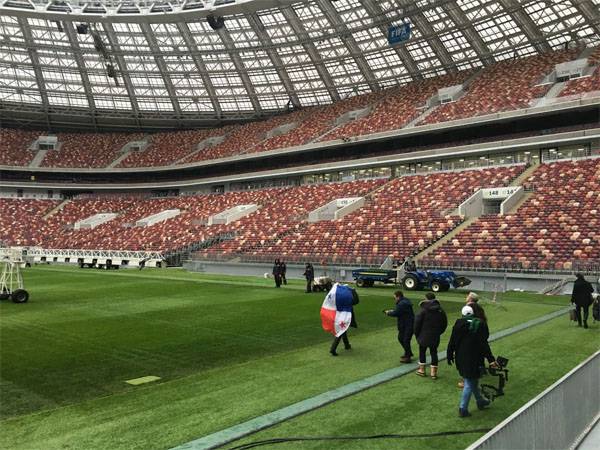 Against the background of the story with a possible ban on the broadcasting of battles on the football fields of Russia by Ukrainian channels, in Ukraine there has again been a tendency to connect alternative cable television packages to include Russian-language sports channels from other countries.
Call the broadcast of football matches "the death of Ukrainian television" - an extreme degree of brain damage with Maidann bacillus. Although this extreme degree had time to prove itself before the statements of the tele-radio function of Ukraine.
Recall that the Ukrainian national team did not get to the tournament.