US military cargo will go by railways in Kazakhstan. Nazarbayev allowed
Edition
Kazakhstanskaya Pravda
reports that the President of Kazakhstan, Nursultan Nazarbayev, has signed a document defining opportunities for American transit of special cargo via Kazakhstan's railways. We are talking about the signing of the law on ratification of the protocol on amending the Kazakh-American intergovernmental agreement.
Earlier, the United States appealed to Astana with a "request" to provide an opportunity to use the railway network of Kazakhstan to transport special-purpose cargo (including military) "in order to ensure the operation to stabilize and rebuild Afghanistan".
This agreement was approved by both chambers of the republican parliament.
In addition, the agreement discusses the possibility for the US to use the Caspian ports of Kazakhstan.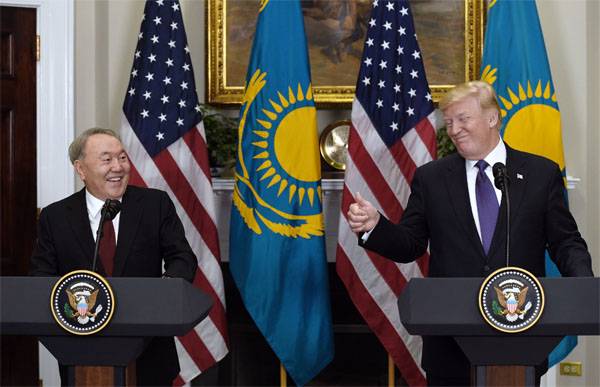 From the material:
The main material supply route for the contingent in Afghanistan passes through Pakistan, however, due to military-political instability and existing differences in bilateral relations, the American side is working on an alternative route: from Azerbaijan via the Caspian Sea to Kazakhstan (Aktau and Kuryk ports) and then by rail to Uzbekistan and Afghanistan, which is a modified version of the Northern distribution network.
As follows from the statement, Kazakhstan "chose" Kazakhstan for itself because of the changed position of Pakistan.
http://www.globallookpress.com/