The Qatar sovereign fund QIA and the Swiss company Glencore have decided to refuse to sell the previously acquired stakes in Russian Rosneft to China. Recall that in 2016, the Qatari and Swiss within the privatization campaign announced by Rosneft, acquired 19,5% of its shares, having previously created a consortium.
Last year, amid rising oil prices, the Qatari-Swiss consortium decided to sell 14,16% of Rosneft's stake. Interest in the shares showed in the Chinese company CEFC. A corresponding agreement has already been signed, which stipulated that the Chinese would be the final purchaser of the said block of shares.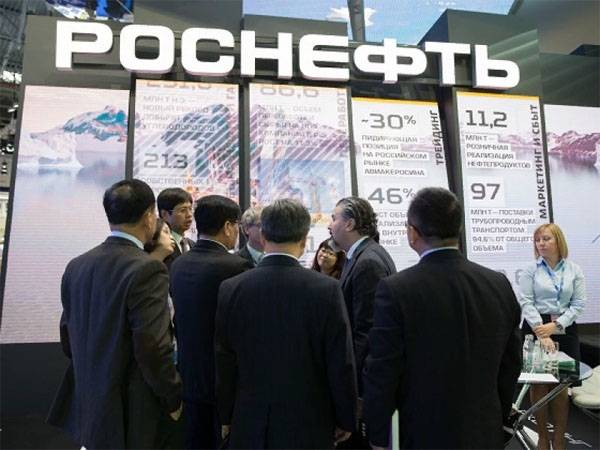 However, it is now known that Glencore and QIA notified the Chinese CEFC of the termination. The release was published by the press service of commodity trader Glencore. While the consortium decided not to sell about the specific reasons for the fact that Rosneft's shares have not been officially announced.
Experts suggest that the agreement Glencore and QIA decided to withdraw in connection with forecasts for oil prices. Earlier there was evidence that Brent crude could step over the psychological mark of 80 dollars per barrel by the end of the summer of 2018. Probably, the Swiss-Qatari consortium decided to postpone the sale of the share package in order to simply earn more.