Air Force Base of India in Tajikistan. Pakistan is interested: why? ..
Indian Foreign Minister M.J. Akbar met with his counterpart from the Republic of Tajikistan, and both foreign ministers discussed bilateral cooperation, including cooperation in the military sphere. One of the issues is the deepening of cooperation related to the operation of the Indian Air Force of the Parhar airbase (Farkhor) in Tajikistan. This is a military object, which since 2005 has been used by the Indian Air Force as a base in Central Asia.
Farkhor is the only full-fledged air base of India beyond its borders. At the same time, it was initially used as an object of support for the antiterrorist operation in Afghanistan. In particular, it was about the exploitation of military Indian air force transport workers. Also on the base were placed 12 MiG-29. What is happening on Farkhor now? - The press service of the Indian Air Force does not provide any information about this.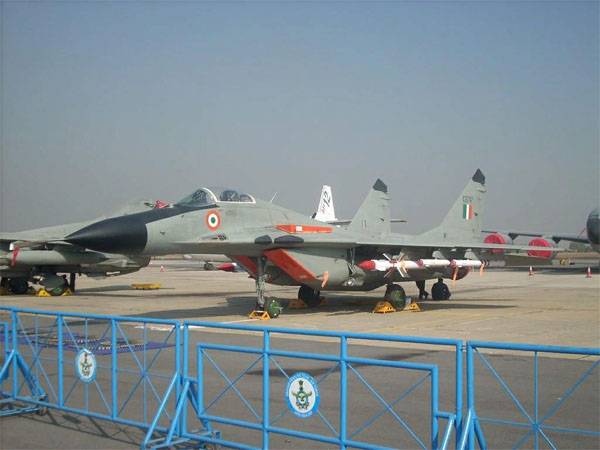 The silence of the Indian authorities regarding the activities on Farkhor causes, to put it mildly, nervousness in one of India's main geopolitical rivals - Pakistan. The Pakistani military command believes that the Indian airbase in Tajikistan has long ceased to be relevant to the antiterrorist operation in Afghanistan and should be closed. Islamabad is convinced that India is creating an additional "bridgehead", which at some point could be used for "anti-Pakistani aggression". Also in Pakistan they claim that they are ready for "retaliatory measures" if the base is not disbanded.
What else is known about the talks between the foreign ministers of Tajikistan and India? It is known that we were talking about a previously closed hospital, in which soldiers and policemen of the government forces of Afghanistan who were wounded in the battles with terrorists were treated in Tajik territory. Some time ago, the official Dushanbe announced that it was ceasing to provide services to Kabul for the treatment of military personnel on its territory "due to lack of funding." It should also be noted that earlier in Tajikistan there were concerns about the possible penetration of militants from Afghanistan under the guise of wounded Afghan soldiers. It can be assumed that India is preparing to finance the restoration of the hospital to extend the program of rendering medical aid to the Afghan security officials.
India also intends to continue to provide support to Dushanbe by providing training for pilots of the republic's air force.