With new features. Su-34 ZVO air regiment received advanced Khibiny
The Bomber Aviation Regiment of the Western Military District, stationed in the Voronezh Region, received upgraded Khibiny complexes for modernization, the press service of the Western Military District reports.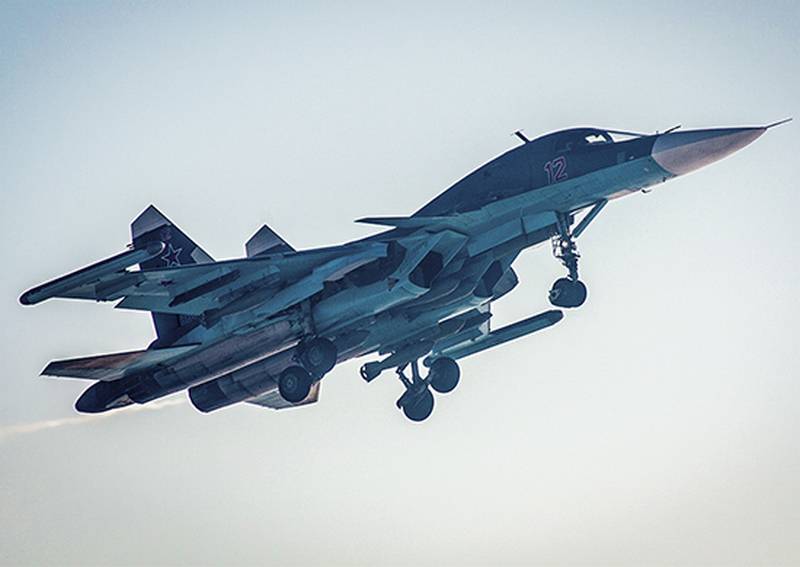 As a result of modernization, the capabilities of electronic warfare (EW) facilities of the Su-34 multifunctional front-line bomber were significantly expanded. The new complex allowed increasing frontline capabilities
aviation
ZVO due to the installation of an additional special container on the plane
- said in a statement.
It is noted that the previous generation Khibiny electronic warfare systems were intended only to protect the bomber itself, now they have acquired the ability to protect the aircraft in groups.
Also, the crews of the Su-34 will be able to interact in an automated mode with ground interspecific groupings of troops and other aircraft - aircraft and
drones
.
The modern experience of the combat use of aircraft equipped with a new generation of EW complex, will expand the combat potential of the aircraft and optimize the work units in the conduct of maneuverable air battles. Also, advanced Khibiny electronic warfare systems will increase the survivability of the Su-34 bomber crew due to the possibility of carrying out large-range launches without a hitch
Ministry of Defense of the Russian Federation