BDK "Ivan Gren" successfully passed the program of marine tests and returned to the plant, reported at the Baltic shipbuilding plant "Yantar" in Kaliningrad.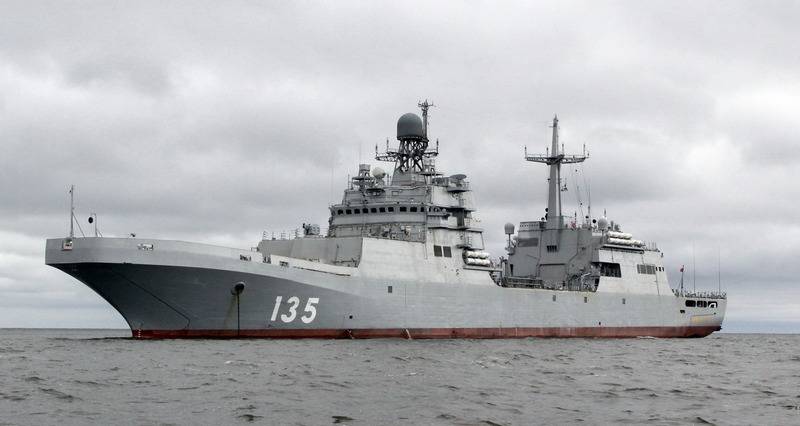 On Thursday, May 3, the marine part of the state tests of the large landing ship "Ivan Gren" was completed. During sea trials, the work of the ship's systems and complexes was presented to the state acceptance commission of the Ministry of Defense of Russia
- TASS leads the words of the press secretary of the shipyard Sergei Mikhailov
It is specified that the tests took place in the Baltic Sea.
Mikhailov noted that the ship is now standing in the water area of ​​the plant, an audit of technical means and final finishing has begun. It is planned to transfer the ship to the customer until the end of May.
The construction of the lead ship of the 11711 project "Ivan Gren" was launched back in 2004, because of the problems with financing and design, the deadlines for its delivery were repeatedly postponed. The ship was developed at OAO Nevskoye Design Bureau (St. Petersburg).