German Information Service
Deutsche Welle
publishes material that says that the Kerch (Crimea) bridge is being built by Russia in cooperation with European companies, which ignored the existing sanctions. It is stated that we are talking about seven companies from the Netherlands, who decided that profitable cooperation with Russia is more important than discriminatory measures.
The submission says that Dutch companies have provided Russia with the services and equipment necessary to drive piles at a certain angle to the required depth. The interaction of Dutch companies with Russia is estimated at tens of millions of euros.
DW reports that the prosecutor's office of the Netherlands has already begun verification of the "illegal actions" of the two firms. The next is five more. About what punishment may threaten these companies from the Dutch prosecutor's office - at the moment is not reported.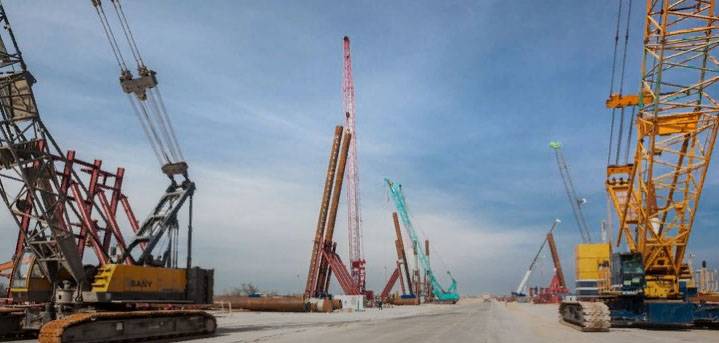 Recall that earlier the German company
Siemens
was accused of supplying gas turbine equipment, which ended up on the Crimean peninsula. These accusations did not prevent Siemens from continuing to invest in large Russian projects and engage in profit-making on the huge Russian market.
All these facts confirm that foreign business is in fact far from observing anti-Russian sanctions. Information of this kind is extremely painfully commented in the Ukrainian media, where they seriously believe that due to "solidarity" with Ukraine, the very same Siemens should stop cooperating with Russia, which in fact has been more than 100 years old.