On Thursday PJSC Taganrog
aviation
scientific and technical complex named after G.M. Berieva "(TANTK, a member of the UAC) handed over to the Naval Aviation the next overhaul of anti-submarine Tu-142MK with tail number" 54 ", reports
press office
corporations.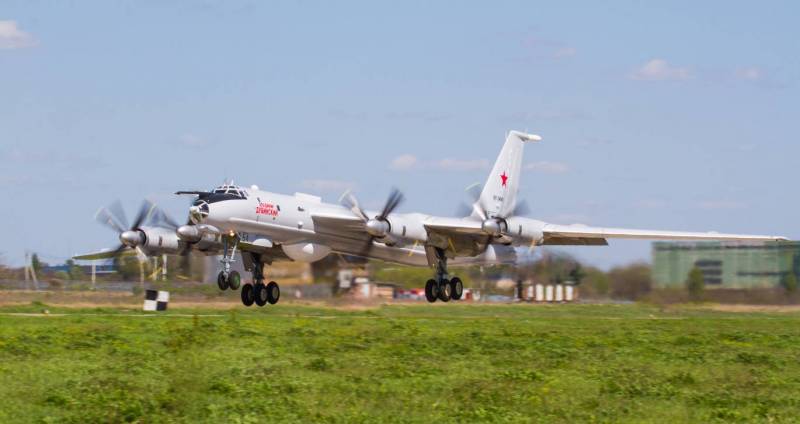 The updated aircraft received its own name "Vladimir Dubinsky" in honor of the first commander of the 76th separate anti-submarine aviation regiment of the North
fleet
. Colonel Vladimir Ivanovich Dubinsky - "Honored Military Pilot of the USSR."
"After passing all the necessary tests, the Tu-142MK was handed over to the naval aviation crew of the Red Banner Northern Fleet and successfully made a flight to its permanent home base," the United Aircraft Corporation said in a release.
Tu-142 - Soviet and Russian long-range anti-submarine aircraft. The developer is Tupolev OKB. Produced from 1968 th to 1994 year. It is used for long-distance ocean intelligence, search and tracking of enemy targets. In total, about a hundred units of Tu-142 aircraft of various modifications were produced.