The Ministry of Defense of Ukraine is considering three possible causes of a fire on the territory of military warehouses in Balakliya, Kharkiv region. This was announced at a briefing by the Chief of Armament of the Armed Forces of Ukraine, Major General Mykola Shevtsov.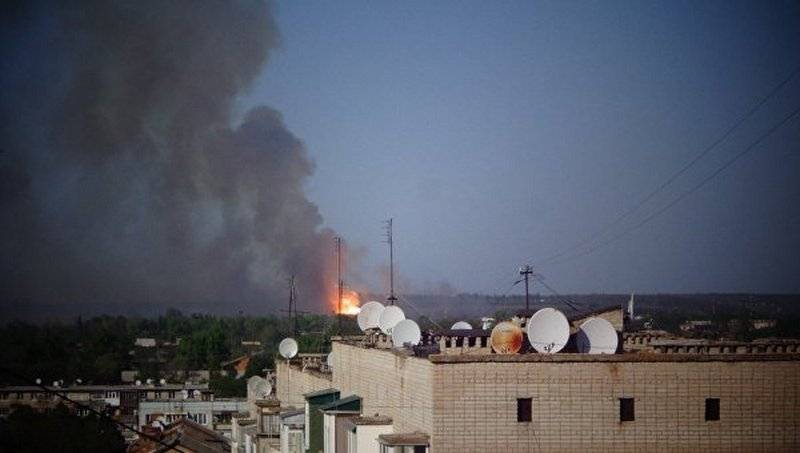 The first is the ignition of dry grass on a site of a technical territory that has not been cleared of explosive objects by falling under a fireman's tracks
tank
foreign objects, namely demolition, gunpowder elements that caused a fire
- quotes his words channel "112 Ukraine".
According to another version, a fire could cause a spark from the exhaust pipe of a fire tank.
According to the third version, a fire could have arisen due to exposure to sunlight to explosive objects in the territory.
Explosive items from the 2017 emergency of the year are located in this area and require special attention to follow specific instructions for handling them.
- declared Shevtsov.
According to the Ministry of Defense of Ukraine, the fire is localized, burning of grass and explosions are not observed. On Friday, residents returned home, traffic was resumed, only airspace remained closed. However, the State Emergencies Service of Ukraine, as of 11.00 4 in May, reported that two fires were smoldering in Balakley. In the radius of 10 kilometers around Balakliya the movement of all types of transport is limited. The movement of trains through the station "Balakleya" stopped. Closed airspace within 30 kilometers.