The outfitting stage of work on the new universal nuclear-powered icebreaker of the 22220 project "Arktika" has been completed, the specialists of the Baltic Shipyard have begun mooring trials, the press service of the company reports.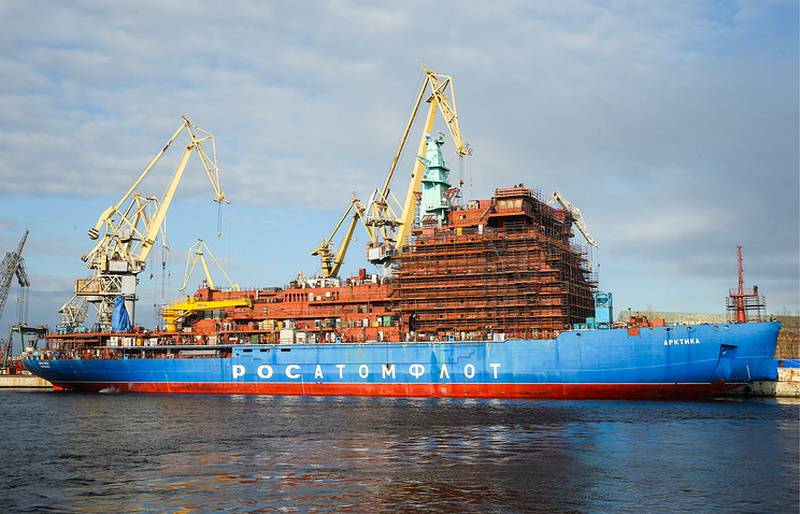 During testing, check the quality of construction of the vessel, installation and adjustment of equipment. Preliminary on the icebreaker, power plants and auxiliary mechanisms will be tested under load. Also, the systems and devices for life support of the vessel will pass the test.
Before the start of the tests on the "Arctic" they installed a mast with radar equipment.
The product was delivered to the factory's quay embankment with the help of a floating crane. Specialists of the Baltic plant, using gantry cranes, installed the mast in a regular place. After its installation, the icebreaker received its final height dimensions
- explained in the press service.
The nuclear-powered icebreaker "Arktika" is the head ship of the 22220 project. At the moment, on the order of Rosatomflot, the Baltic Plant is building two more icebreakers of this project, Siberia and Ural.