The Japanese government intends to spend around 6 trillion yen ($ 55 billion) on a project to create a new fighter for its air force in order to replace the outdated F-2030 in 2, reports
TASS
message of the newspaper Nikkei.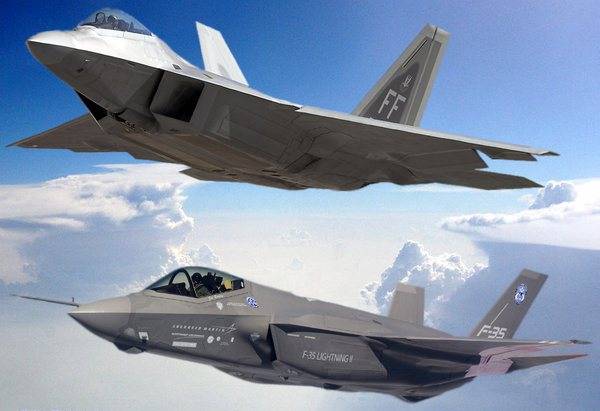 Half of the allocated amount will be sent directly to the purchase of new 100 machines, and the remaining money will be used for maintenance and decommissioning of old aircraft.
"The most likely is a deal with the American corporation Lockheed Martin, which proposed to Japan a plan to create a fighter with stealth technology, which is a hybrid of two aircraft of this class - F-22 and F-35. The company will be ready to present a preliminary draft of the new fighter this summer, "writes the publication.
It is noted that the use of F-22 technology is "an extremely important condition for Japan," which 10 tried to acquire these machines years ago. But then the Americans did not go forward because of fears that the secret development could get abroad in the "bad hands".
The hybrid aircraft is expected to "be able to combine the proven F-22 stealth technology and the latest F-35 equipment," thanks to which it "can surpass both of these machines in its characteristics."
According to the newspaper, the second option, which Tokyo considers, is the further promotion of its own stealth program, called Advanced Technology Demonstrator X (ATD-X).