South Korea has not confirmed the information of the American media that Washington is exploring the possibility of reducing the number of US troops stationed on the Korean Peninsula, reports the news agency Renhap.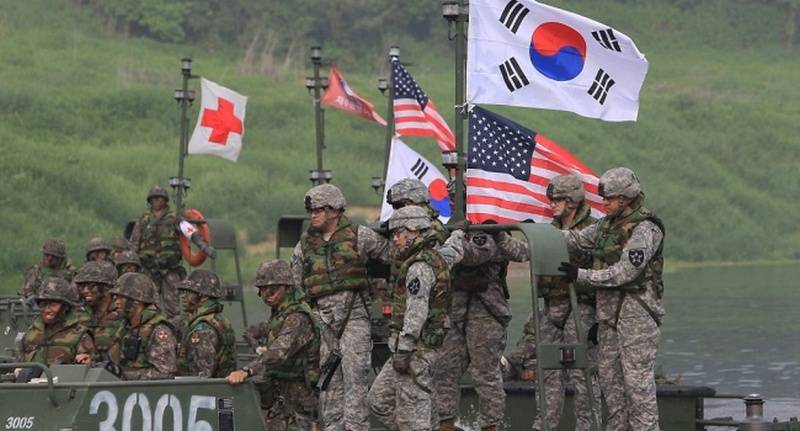 Rumors about a possible reduction in the size of the US military contingent in South Korea caused great concern in Seoul. In Washington, the Koreans assured that no changes were foreseen for the time being, but did not exclude them in the future.
Earlier, the New York Times published an article stating that US President Donald Trump instructed the country's defense ministry to consider the possibility of reducing the American military contingent stationed in South Korea.
One of the senior representatives in the National Security Council of the White House said that the messages are completely untrue
- quotes the agency spokesman for the South Korean president, Yong Yong Chang.
In addition, the agency also received an e-mail comment from the representative of the Pentagon, which stated that "the mission in South Korea will remain the same, and the balance of forces will not change."
Recall that at the moment on a permanent basis in South Korea are 28 and a half thousand soldiers and officers of the United States.