A large batch of new Mi-8AMTSH Terminator new transport assault helicopters arrived in the army
aviation
deployed in the Trans-Baikal and Primorsky Territories, reports
Interfax
Post Eastern District.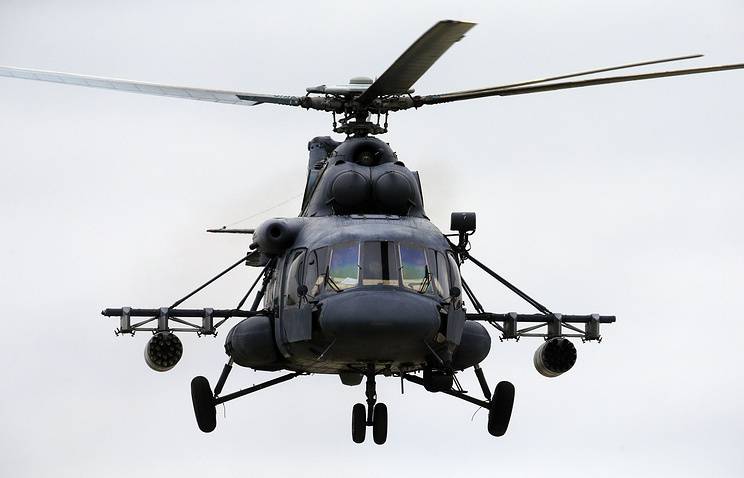 Several helicopters will serve in the helicopter air unit of the district located in the Trans-Baikal Territory, the rest of the vehicles went to the air unit in the Primorsky Territory,
says release.
It is reported that "the crews received new combat vehicles at the plant in Ulan-Ude and drove the helicopters to the points of permanent deployment." In the near future, the pilots will begin to perform combat training tasks on new machines.
The press service recalled that "the Mi-8AMTSH helicopter was developed on the basis of the multipurpose Mi-8AM helicopter; the designers added a guided weapons complex similar to the Mi-24 helicopter, as well as enhanced armor protection and new avionics. "
The crew of the Mi-8AMTSH consists of 3-s people: the commander, co-pilot and flight engineer, also performing the functions of the gunner gun.