The divisions of the EW troops in the current year will receive the "Divnomorye" mobile complexes, according to
News
.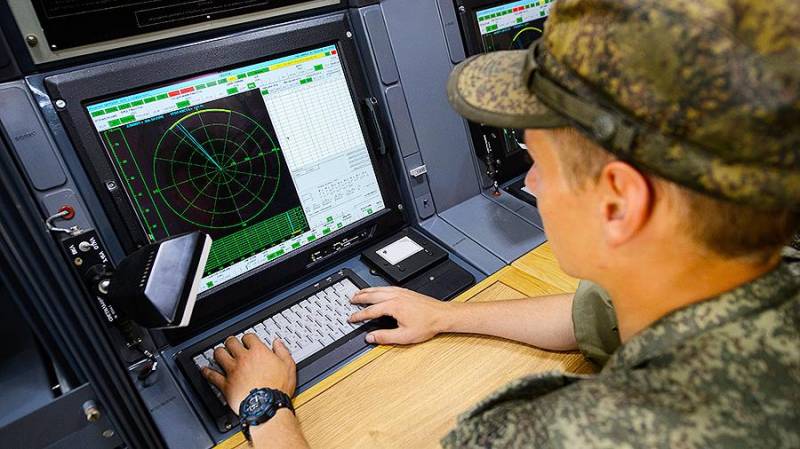 According to the Ministry of Defense, multifunctional stations have already been tested. The first complexes are planned to be delivered to the troops in 2018.
"The new complex is capable of" using an umbrella "of jamming to close objects from a radar detection in an area of ​​several hundred kilometers. This is enough to securely cover command posts, groups of troops, air defense systems, important industrial and administrative-political objects, "the material says.
According to the message, the novelty can "hammer" the equipment of several radar aircraft of the E-3 AWACS type at a distance of several hundred kilometers at once. It can also effectively affect spy satellites.
As the newspaper noted, "Divnomorye" will replace in the troops three EW complexes at once: "Moscow", "Krasukha-2" and "Krasukha-4".
"Moscow", "Krasukha-2" and "Krasukha-4" are the so-called complexes C, that is, aircraft. They are designed to combat
aviation
radars, as well as communication and information transfer systems. In fact, these stations form a single complex. "Moscow" detects the enemy, determines the type and characteristics of its electronic equipment. This data is transferred to other systems. "Kraukha-2" is responsible for the fight against early warning aircraft. Therefore, it is equipped with a huge parabolic antenna. "Kraukha-4" interferes with other types of aircraft,
told the chief editor of the Internet project Militaryrussia Dmitry Kornev.
The structure of the new complex includes only one car on an all-terrain chassis. According to the expert, "the system unfolds into a combat position in just a few minutes, which makes it highly mobile and practically invulnerable: the complex covertly advances to a vantage point, performs a combat mission and quietly leaves the blow."
Divnomorye is bringing domestic electronic warfare to a new technological level. The complex is capable with minimal participation of people to suppress a wide range of goals and act autonomously,
added Kornev.