Atomflot intends to order a special vessel to service nuclear icebreakers at sea, reports
Kommersant
with reference to the sources.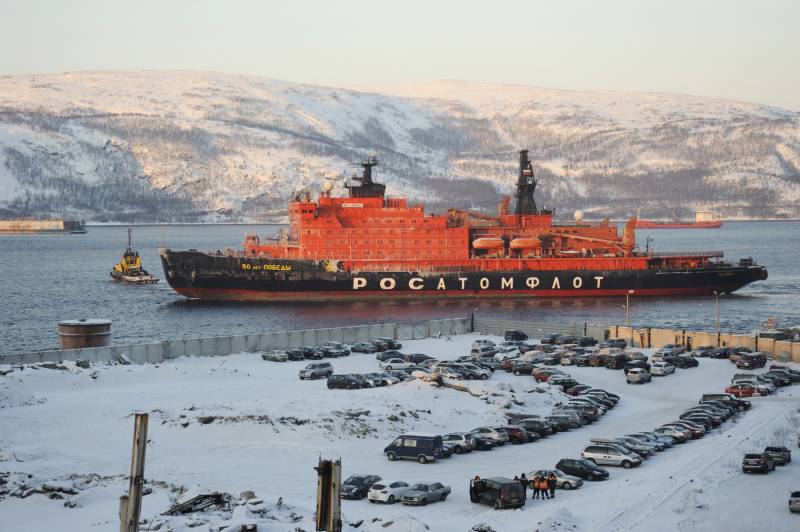 According to one of the sources, "an order for the construction of a multifunctional vessel for atomic-technological services (ICAUT) for Rosatom can be received by the USC Baltzavod." He noted that Baltzavod had already received a technical project and a request for a technology for building a new vessel from the Ministry of Industry and Trade.
"ICATO should service the LK-60 nuclear icebreakers under construction and the floating Akademik Lomonosov NPP (FNPP), it is needed for recharging reactors, storing and transporting new and spent nuclear fuel (SNF), as well as all types of radioactive waste (RW). It was supposed to work with the Rhythm-200 (LC-60), KLT-40С (FATE) reactors, as well as with the Rhythm-400 reactors, "the article says.
In the Ministry of Industry and Trade, the newspaper explained that the customer of ICATO would be Rosatom represented by Atomflot. Currently, the issues of financing and choosing a shipyard are being worked out. The cost of construction and terms are not disclosed yet. In turn, the sources estimate the order, approximately, in 10 billion rubles.
According to the interlocutor of the publication, Baltzavod is not the only contender for Macau. As one of the options considered Severodvinsk "Zvezdochka", as well as Zelenodolsk plant them. Gorky in Tatarstan (the plant can place an order for the shipyard "Zaliv" in Kerch under its control).
In addition, the source did not rule out the possibility of ordering two similar vessels. The second is for the Russian Ministry of Defense.
One ship is difficult to divide into two departments, they have different tasks, points of deployment. In addition, the military may ask for an improved version of the tanker,
explained the source.