Before the first missile strike. An American officer spoke about the weak points of the US Navy.
The US navy has made significant progress in the development of electronic systems, but in the event of a real war, the ships will be in great danger, believes former San Jacinto missile cruiser navigator Jonathan Panther.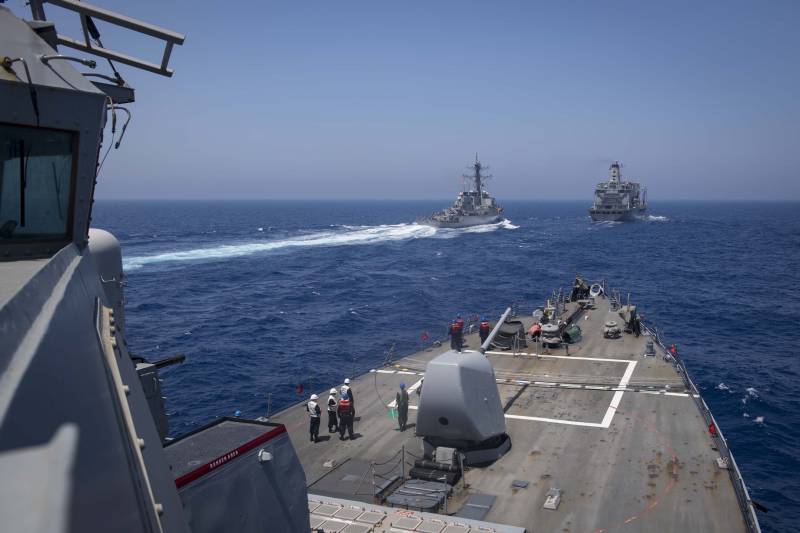 Reliance on digital technology is particularly acute in the areas of communication, propulsion and navigation. This led to the creation of
fleet
that may not be able to withstand the first missile strike or hacking,
quotes an officer
RIA News
.
He noted that "dependence on computer development entails greater sensitivity to interference from the enemy."
Intensive automation of the Navy and a reduction in crew size is beneficial in peacetime. However, during the war, this creates a certain vulnerability, because the equipment can fail,
added Panther.
The navigator also reported that the Navy servicemen again began to master astronomical navigation. Yes, only such efforts, according to him, will not bring any benefit, since "ships do not have paper maps."
http://www.globallookpress.com