The Syrian army, with the support of the Russian Aerospace Forces, freed a number of areas south of Damascus from terrorists. In Rakka, the conflict between the SDF fighters and the local population is escalating. Reports about it
FAN
with reference to Syrian sources.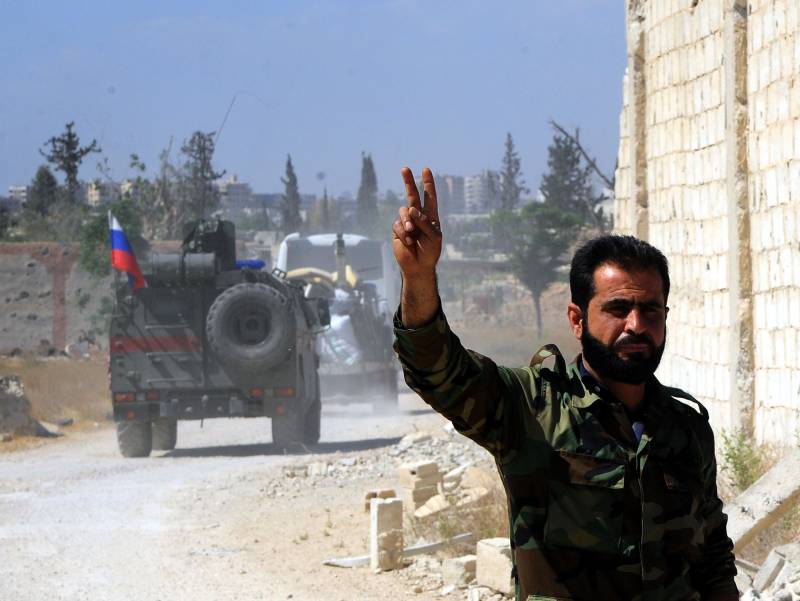 The Syrian Arab Army (SAA), with the support of the Russian Air Force, was advancing throughout the day in the southern suburbs of Damascus. Russian
aviation
inflicted a number of attacks on strongpoints of the IG (the group is prohibited in the Russian Federation) in the area of ​​Hadzhar al-Aswad. SAR troops drove the Islamists out of the Unis hospital building and liberated a number of other territories of the region. In the morning, 50 buses arrived in Yalda and Babbil districts to withdraw illegal armed groups and their families from the region. In the Duma, work continued on mine clearance of neighborhoods.
In the province of Daraa, near the administrative border with Quneitra, CAA soldiers found a warehouse
weapons
and ammunition of illegal armed groups. Near a popular market in the city of Sanamín in the north of the province of Daraa, an improvised explosive device was detonated. One person died, more than ten were injured.
The Russian Aerospace Forces attacked Dzhebhat an-Nusra terrorists (banned in Russia) in the south of Idlib province. The strongholds of the radicals near the town of Jisr al-Shugur were attacked. Under cover of military aircraft, the Syrian army conducted shelling of the positions of terrorists in this part of the region.
The conflict between the Syrian Democratic Forces (SDF) and the population is aggravated in the territories occupied by Kurds in the province of Raqqa. Residents of the region organized several protests against the US military presence in the area. Local activists reported that the rallies were brutally suppressed. Seven people from a number of demonstrators organized under arrest. One source also reported that the US military closed the airport in Tabka. According to the source, the base will be expanded.
In the northern part of the province of Hama, the operation of the Russian Aerospace Forces and the Syrian Arab Army (CAA) against "al-Nusra" continued. Russian aviation attacked militant strongholds in the vicinity of the city of Al-Latamin. At this time, the artillery of the SAR government forces attacked the fortifications of the group near the settlements of Az-Zakiyat, Al-Arbain and Kafr Zeta.