The United States is increasing pressure on India in terms of cooperation in the procurement of weapons. It's about promoting American
weapons
to one of the largest markets in the world - the market of India. The Indian Air Force has already openly declared that the Americans are putting pressure on New Delhi in order to promote the idea of ​​making contacts exclusively with American companies.
A new attempt to pressure is to convince the Indian Air Force of the need to purchase American drones
Predator.
Defense expert, former squadron commander of the Indian Air Force Vijninder Thakur:
President Trump's decision is to sell multi-purpose or drone drone targets to increase the profits of aerospace giants such as General Atomics, rather than mitigate the threat that China and Pakistan pose to India. Presumably, the United States is putting pressure on India to buy these drones in order to "award" us the status of a major partner in the future.
According to the Indian military expert, India should focus on developing its own unmanned aerial vehicles. In particular, we are talking about the project Ghatak UAV. In essence, this is a project that came out of another Indian project - Autonomous Unmanned Research Aircraft (AURA), which assumed the first flight created from scratch (in the Indian sense of the term) in 2016.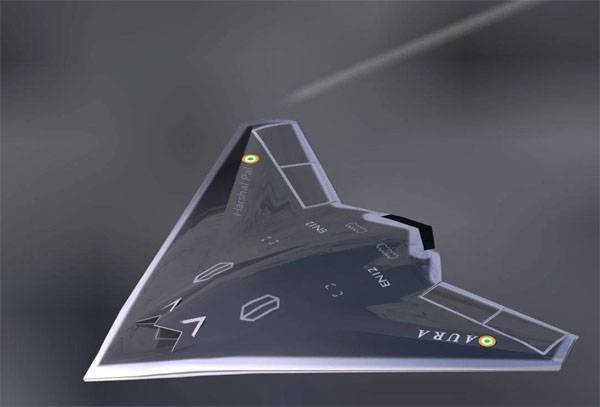 Ghatak is supposed to be a "flying wing" version with a Kaveri turbojet engine, originally intended for the Tejas light fighter. Plans to create a Ghatak drone - for the 2025 year.
Meanwhile, the newspaper
Hindustan Times
writes that the document on the alleged supply of India American UAVs
Predator-B
was transferred by the Pentagon to the government of Narendra Modi. At the moment, the government is pondering how to deal with this American proposal, which is probably difficult to refuse ...
In India, they note that the start of purchases of American UAVs will lead to the fact that the program to create your own UAV will eventually be curtailed, and the money will be wasted. Earlier, the amount was announced on the implementation of the Ghatak project: almost 400 million dollars.