Khabensky presented his film "Sobibor" to the UN
On the eve of Victory Day at the UN, the Russian film "Sobibor" was shown about the uprising in the Nazi camp in October 1943, reports
RIA News
.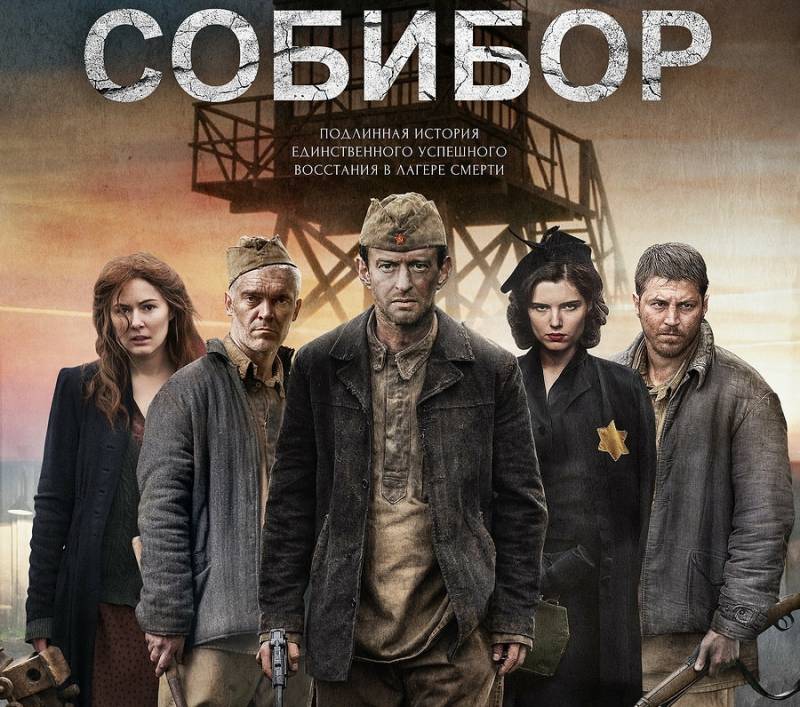 I treat people who work within these walls with special attention and respect, because it is in their power to ensure that our children, the children of our children live in peace, harmony, love, and cultural exchanges. And I hope that this will be the case (...) Our film about people, our film for people
said the director and leading man Konstantin Khabensky in the hall of the UN Trusteeship Council.
New York is one of the stops in the overseas picture tour, which began in Warsaw and ends with the May 9 show in Berlin. On the eve of the film, she was represented at the Russian Embassy in Washington, where employees of the US State Department and various diplomatic missions were invited.
The film "Sobibor" is "another page of that great, terrible, terrible war, which we all hope will never happen again," said Russian permanent representative Vasily Nebenzya before the show.
The film shows a heavy, terrifying truth, which should not be forgotten as a warning, as the voice of conscience, as a memory of the fact that it should remain in our hearts,
said the representative.
He also noted that the death camp "Sobibor", where almost 250 thousands of people died during the year, "remained in the memory of people not only as a symbol of suffering and rigidity, but also became a symbol of the triumph of the human spirit, the spirit of people tormented by harsh tortures."
It was the horrors of that war and the firm intention to prevent the recurrence of this tragedy that lay at the foundation of the construction of the post-war world and the creation of the United Nations. After 73, after the great Victory, today we may be more than ever, in the light of new challenges and threats facing humanity, to be aware of our responsibility to the international community and to understand the disastrous consequences that ill-conceived steps and force decisions, emerging contradictions,
added nebenzya.
At the end of the show, the audience applauded the film.
Recall the picture is based on real events and tells about the only thing for all
history
World War II successful uprising in the Nazi death camp "Sobibor" in Poland in October 1943. The uprising of prisoners was led by a Soviet officer, Alexander Pechersky.
http://www.globallookpress.com