On various talk shows, much has been said that the truth about the staging of himataki in Eastern Gute will not reach the western world. Recall that at the headquarters of the OPCW, the Russian Foreign Ministry organized a meeting with the very people whom the White Helmets attracted to their monstrous provocation. The journalists were given the opportunity to talk directly with the doctors of the hospital in the Duma, with a boy named Hassan Diab, and his relatives. All of them, without their knowledge, were involved in the statement that the white squadrons issued for the Himataku Duma by the Assad troops. At the same time, the American representative in the OPCW did everything so that other delegations would not hear anything from what these people would say.
Now there are reports from the United States that the work of Russian diplomats has not actually gone unnoticed. TV channel
CBS
publishes material on the adoption by the US State Department of the decision to discontinue White Helmets funding. According to American reporters, US funding for "BK" was about 30% of the total budget of this organization, which stubbornly called itself "human rights".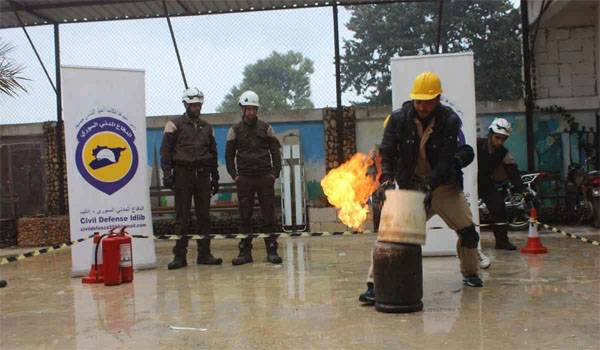 From the material:
In recent days, financial support (White Helmets) has declined and is now under review for a possible cessation of funding.
Apparently, in the State Department, they are annoyed with the fact that the whitheaters were actually caught by the hand and told about their scams and provocations to the whole world. Now "BK", having lost a significant share of funding, may be left without their usual work with Hollywood "special effects."