Where are creaking? How do they feel? Russian diplomats would like answers to these questions, but London seems to be taking steps to
история
with poisoning, she lost all kinds of informational reasons. They shouted loudly - now in the bushes, otherwise you will have to conduct an adequate investigation and comment on the data provided by the OPCW commission.
Recall that the OPCW stated that it was impossible to find out exactly which country produced the very substance that poisoned Skripale. It was noted that such a substance could be produced anywhere, including Britain or the United States itself.
The information that the "Novice" (if the "Novice" was used at all in Salisbury) could be produced in a variety of countries, confirms Czech President Milos Zeman.
According to Zeman, the Czech Research Institute at one time was engaged in the production of chemical warfare agents A-230 ("Novice").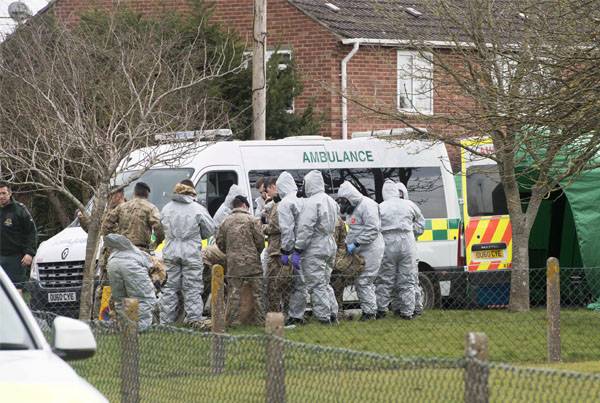 Miloš Zeman noted that the Novice was tested at the Research Institute of the Ministry of Defense of the Czech Republic in November 2017. The Czech President said that this is known from reports of special services, which (reports) are not classified as "secret". According to Zeman, it would be strange now to hide this information.
In this regard, the question arises: could the CID A-230 from the territory of the NATO of the Czech Republic after testing in 2017 get to the NATO of Britain? Perhaps it is with the possible emergence of such questions that London begins to "overwrite" the very story with the Scriptures, which he himself has unleashed with loud accusations against Russia.