Few people know, but in fact the Chinese economic reforms, which are now the measure of state economic success, began in the distant 1926 year. It was then that a Chinese communist student, Deng Xiaoping, came to Russia - the same Chinese politician who once said "it doesn't matter what color the cat is, if only it catches mice" and began those same reforms.
Young Dan came to us from France, where he studied, read Marxist literature, revolutionary newspapers in Chinese, published in Moscow, and also, perhaps (this is not proven), prepared assassination attempts on various opportunists from competing Chinese pseudo-revolutionary movements. He, of course, knew from the newspapers that in Soviet Russia it was very difficult: ruin, typhus, and in some places hunger. But on arrival it turned out that everything was not so bad: in the first country in the world the victorious proletariat was already ruled by NEP for a whole five-year period. Shops and markets were crammed with products, the Soviet government allowed private entrepreneurship in various sectors of the economy, the first concessions with foreigners began to work. It is clear that all this was accompanied by a lot of conventions: for example, the number of workers in a private enterprise was limited to two dozen, and it was possible to hire an employee for working the land only if the tenant's family, working in full force, could not cope with the scope of work.
Of course, it was still quite expensive, and the standard of living of the population did not even have time to get close to the pre-revolutionary level. But "war communism", thank God, was over, the surplus was replaced by a smaller tax in times, and the Russian peasantry, who had not yet forgotten how the earth could thank for the sweat spilled on it, was actively involved in the work.
That is, it was then that the young Dan could see for himself that the color of the cat was not so important: the Nepman "cat" regularly caught the mice and promised to the people who had born the USSR very good prospects.
Probably, it was this experience that gave confidence to the elderly Dan, when by the will of fate he was the head of the People's Republic of China.
And in China, the situation at that time was no better than in post-revolutionary Russia. The country under the leadership of the "Great Pilot" Mao experienced a "big jerk" - an attempt at reckless, thoughtless industrialization. More precisely, it was much more "thought out" than Deng Xiaoping's spontaneous, in many ways, reforms. But the basis of the "big breakthrough" was basically ideological dogma and confidence that naked revolutionary enthusiasm is more important than professionalism, positive stimulation and understanding of certain economic norms, without which, as it turned out, no ideology works for a long time.
Mao Zedong did about the same as Stalin in the USSR. Only "better" than Stalin. Collectivization is not working? And this is because it is too small! More collectivization! Let the communes become larger, let them not only farm the land, but also produce, establish deep processing of their products. Let the iron smelted, at the end of it all!
And all this, as we understand, on the bare enthusiasm, the lack of interest of the peasant as a result of his work, while stimulating only with a whip, and not a carrot. And it brought the results ...
As for iron smelting, as we remember, China "caught up and overtook". But it came at a high price - from the famine and poverty during this period killed about forty million Chinese. This is probably the second largest humanitarian tragedy after the Second World War.
This is the legacy inherited by Deng Xiaoping. A beggar people who dream en masse to find work for a bowl of rice (this is not an artistic exaggeration, they simply mean dry rice. You could cook a saucepan from a bowl. And if you managed to catch a couple of sparrows, the family went to bed almost full), the economy was not working, almost destroyed Agriculture. The latter is especially wild - China, in general, is a huge country, with a very favorable climate and many hardworking peasants. Truly, it was necessary to try to bring the country to this.
And then, in 1978, it all started.
Once again I draw your attention: Deng Xiaoping was not an economist. And his reforms were not even close to the standard of long-term planning. His reforms are best described by another of his catchphrase phrases: "Passing a river, we grope for stones."
In terms of groping for stones, he was a pure pragmatist. The people are starving, and the "people's communes" do not give the proper result? It means that they are abolished by replacing them with a "family contract" and returning the interest to the peasants as a result of their labor. And the fruits of this policy did not take long to wait - in the early eighties China did not face the problem of hunger.
Following, or almost in parallel, were reforms in the light and manufacturing industries. It was logical - if more than 90% of the population live and work in the countryside, the processing of agricultural products will soon become a very important sector of the economy. And the success of China in this area, many of us who exchanged the fifth dozen, literally remember for themselves - how many were worn by us during the perestroika years of Chinese warm underwear, slippers, and sports shoes. And the Chinese lanterns, one to one repeating the design and construction of the Soviet, remember? And sneakers, from the same Soviet almost no different? And the Chinese wines from strange berries that came out on our market, suffering from ligachevsky lichobesia? Apples? Pears?
Here it is not so much the existence of these goods that we have. What is important is that less than ten years have passed since the beginning of the Chinese reforms, and Beijing has already sold its "elder brother" both foodstuffs and goods produced using Soviet technology! And it contrasted very much with Gorbachev's chatter about the necessity of new technologies, our backwardness "by generations" and so on.
The latter, by the way, is very sad. When Gorbachev and his "economists" talked about how much our auto industry fell behind, for example, China did not have it at all. And even then he lagged behind us "forever." But our cars and still hardly keep on their own market, and Chinese brands are already slowly pushing the Japanese on the world.
It so happened that Deng Xiaoping felt for the correct path of reform. From the base - agriculture, tailoring, I apologize, panties and t-shirts, through construction and infrastructure - to innovation and high-tech. Whether it was random or not is difficult to judge. Personally, it seems to me that the main economic talent of the Chinese reformer was his love for his own people. People have nothing to eat? Here you have the land and the opportunity to dispose of the results of their labor. People have nothing to wear? But you have complete freedom of entrepreneurship in this industry - even if you go to the weavers, even to a seamstress, and everywhere you earn on a piece of bread.
Then it became clear that the economy is like this, based on meeting the needs of citizens. And starting from the most basic, having satisfied them, you can move on - steel smelt, build skyscrapers, sell computers and mobile phones of your own production all over the world.
And then it turns out that the primary, basic convertibility of the national currency is determined not on the exchanges, but on the markets. And if you can safely exchange the yuan for the products of its own production, the government has to take care not to keep it from falling, but to save it from excessive growth.
Of course, China has some luck. For example, I was very lucky that the Americans supported the Chinese reforms, hoping to make the PRC a notable weight on the legs of the USSR. Thanks to this, China received very comfortable access to foreign markets, without which, let us say frankly, the success of the reforms would not have been so obvious.
It was lucky for China that after the sudden collapse of the USSR the Americans did not immediately recognize the level of the economic threat looming on them. Moreover, for a long time they continued to close their eyes to the growth of the PRC, since it was American companies that received a significant share of the profits from it.
We definitely need to keep in mind the geopolitical aspects that accompanied China's economic expansion in order to understand one important thing - the Americans will not repeat such a mistake twice, and they simply will not allow us to create an export-oriented economy. They still have plenty of opportunities to limit our goods to access to foreign markets, and the situation we are seeing now illustrates this very well - only oil, gas and mineral fertilizers are expected from us. Everything else - under the sanctions, direct or indirect.
Therefore, the use of our Chinese experience is possible only with the proper formulation of accents. Namely, we must initially reform our economy, relying on the domestic market and domestic demand. And this means exit from the WTO, moderate step-by-step protectionism, growth of incomes and domestic consumption, satisfied by national production.
At the same time, which is remarkable, our raw materials and military exports will not suffer at all. That is, if we are completely honest, we lose almost nothing with such a change in the vector of development ...
But is such a change of vector possible with the current economic "elite"? And are our hopes for a new government justified, to wait for which did not last long?
Alas, I personally have almost no such hopes. And the point is not that all of our economists are liberals and Westernizers. Although not without that, of course. But much more terrible is another - in general, in principle, we have no imputed economic school.
A couple of years ago, when I first became interested in the Chinese economic phenomenon, it seemed to me logical to find the work of serious Russian economists on this issue. Indeed, the largest country, which also reformed the planned economy and gradually transformed it into a market economy. Moreover, this experience turned out to be incredibly successful, and with all the differences its study would certainly be extremely useful for economists themselves, and probably our economy.
I expected to find thousands of names, tens of thousands of works ... And this, I repeat, it would be logical!
But I found almost nothing. The experience of China turned out to be completely unclaimed by our economic "gurus". And what could be found was so miserable ...
In general, this is how our economists imagine everything (and this is not a joke!): Once Deng Xiaoping came to power in China, he allowed a market economy and free economic zones. Foreign investors rushed sharply into these free economic zones, brought money, technology, and everything began to turn. And then the USSR also allowed the market economy and free economic zones, but no one came, and nothing started to happen.
And the conclusion: we tried, but it did not work for us, which means that the experience of China does not suit us.
And if you think that the author intentionally primitives, then in vain - in the heads of our economists everything is just that, literally word for word.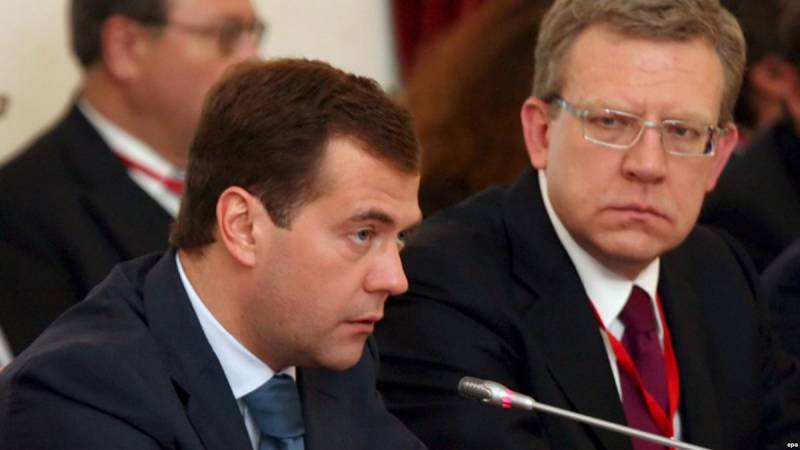 Frankly, I don't know if we should expect more from people whose entire education has come down to studying Capital, and life experience to the fact that Marx was wrong, therefore, in Capital, you need to stupidly change the pros for cons, and vice versa. I myself do not expect anything from them.
Russia is one of the few countries that do not have real economic problems, paradoxical as it may sound. Yes, we have everything for successful development - a large domestic market, an educated and skilled population, an adequate level of technological development, almost all the necessary resources, and so on. There are only people who can manage it. That is, our main economic problem is the pseudo-economic scab, which snapped up warm places even under Gorbachev and Yeltsin, and which categorically does not allow anyone who knows and knows how to use real levers of control.
It is clear that the tree is recognizable by its fruits, and practice is the only criterion of truth. But it seems, at the level where these fruits could be assessed, draw appropriate conclusions and try to break this scab, just everyone is happy with everything.
Therefore, I do not expect anything good from the new government. Will it be Medvedev again, or the most inept Minister of Finance in the Galaxy, Mr. Kudrin, or a clone of Oreshkin, Siluanov ... Or even, pardon me, some Glazyev - so what?
And if so, let me give you, dear readers, advice about choosing a personal economic strategy: plant potatoes, this is the best futures of the next five years!
And we still will have political victories, except for jokes. And the military, maybe.
The main thing that the potatoes are not over!