At the crash site of the Russian Su-30CM in the Mediterranean, work began to lift the aircraft. The body of the Russian fighter is now taken from the bottom, about 20 divers take part in the operation, according to the TeleGam channel WarGonzo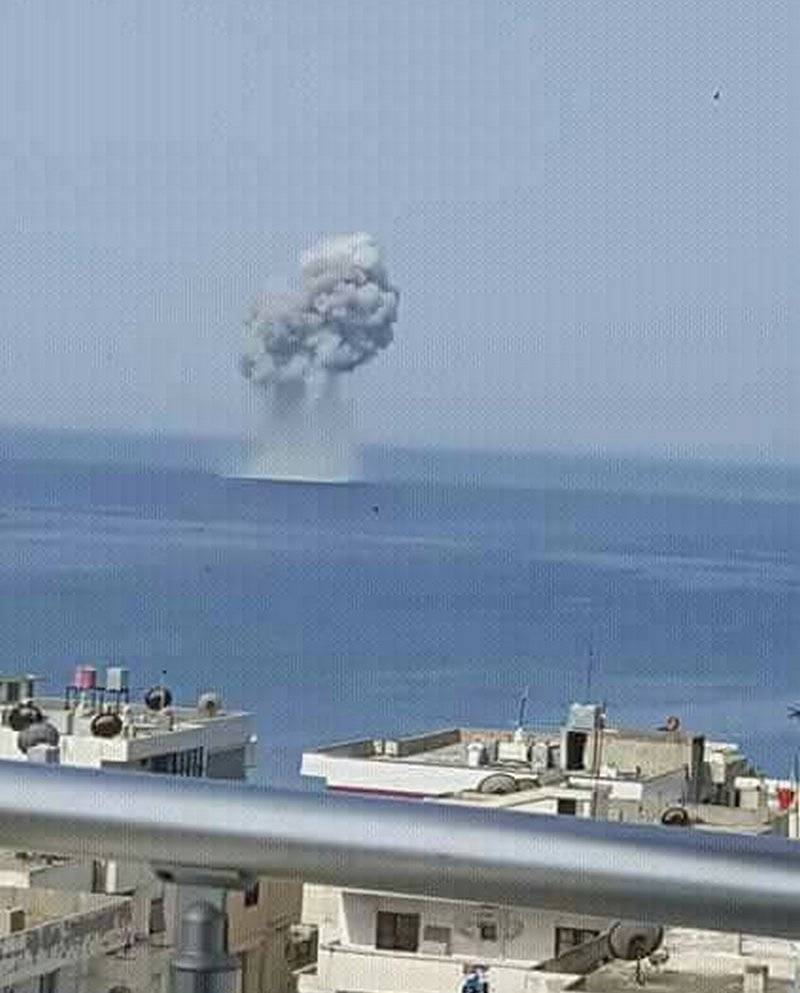 The body of the Russian fighter SU-30, sunken in the Mediterranean off the coast of Syria, is currently attached with cables to lift the plane from the bottom. The square is patrolled by three boats of the Russian Navy, a warship from Tartus, equipped with a special crane, also arrived at the site.
- said in a statement
According to the channel, 20 divers are involved in the search. After lifting the hull to the deck of the ship, it will be delivered to the base in Tartus. There will arrive aircraft technicians who will be engaged in the examination of the wreckage of the Su-30. It is also reported that the body of the fighter transported to Moscow by plane IL-76.
The eyewitnesses also clarified that of the five times that the pilots tried to level the falling plane, they almost succeeded in doing this twice. That is, the pilots tried to save the car before the last, perhaps that is why they did not have time to eject
- notes the channel.
Another eyewitness reported that the fighter's engine stalled after 40 seconds after takeoff at an altitude of about 200 meters. Before hitting the water, the fighter turned over in the air at least three times, and then fell into the water with its left side "tail down."
This incident was commented by State Duma deputy, former deputy commander-in-chief of the Air Force, Colonel-General Nikolai Antoshkin. He stated that the crash of both the Su-30 fighter's engines could have been a collision not with one, but with a flock of birds.
There are two engines. If they crashed into a flock, this could happen (stopping of both aircraft engines), and if a single bird hits, then you can fly on the second engine, complete the task and return
- Antoshkin told Interfax.
He noted that when stopping both Su-30 engines at low altitude it is impossible to save the plane.
If the engines already stood up and the height was low above the sea, you could not save it (the plane), and if I had turned and tried to plan, I would fall on a Syrian settlement, and this is much worse
- added the general