In the city of Balakley, Kharkiv region of Ukraine, a warehouse with ammunition caught fire, reports the press service of the regional department of the State Service of the country for emergency situations.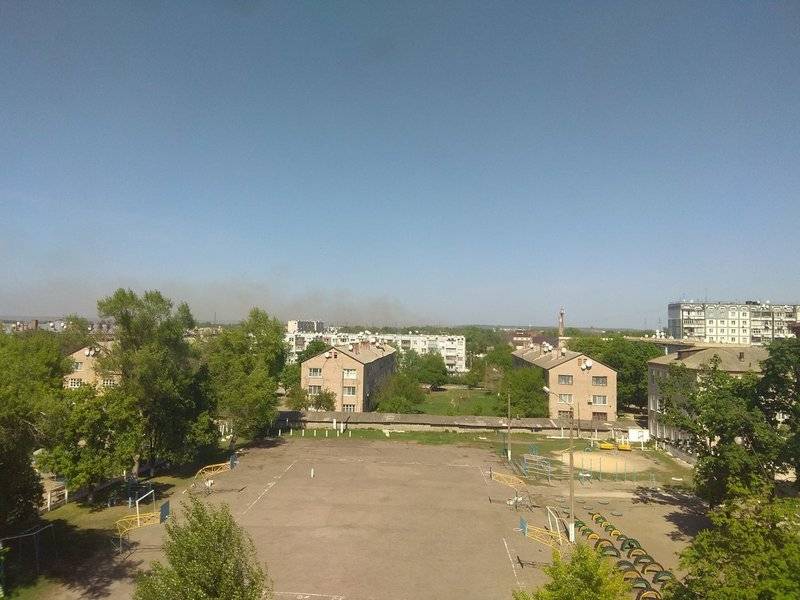 Information about emergency first appeared in social networks. Eyewitnesses reported that on the territory of the military base they allegedly set fire to the grass, and the fire spread to one of the warehouses. As reported by InfoResist, a source in the Ministry of Defense of Ukraine confirmed the state of emergency. According to him, at least 20 explosions sounded.
Later in the General Staff of the Armed Forces of Ukraine confirmed the information about the fire.
In 13: 35, as a result of the burning of dry grass in the former technical territory of the 65 arsenal, in Balakliya in Kharkiv region, where work continued on cleaning and clearing the remnants of projectiles that did not explode as a result of last year's emergency, a fire broke out
- it is told in the message.
According to the General Staff of the Armed Forces, two firefighters were involved in the localization of the fire
tank
and engineering barrage machine. The personnel who were involved in demining operations as part of it were evacuated. The military, together with the State Emergencies Ministry, are taking all measures to ensure the safety of local residents.
In connection with the fire, the police restricted entry to the city.
We release everyone, but do not let anyone in (except armored vehicles and technical vehicles). Some exceptions for people traveling for relatives
- said the press officer of the Balakley police department Victoria Lyutaya.
However, according to her, no evacuation was announced in the city.
Attention! There is profanity on the video!