Full clearance of the Syrian city of Duma, freed from terrorists, will take about 3-s months, reports
Interfax
the message of the Russian Center for reconciliation of the warring parties.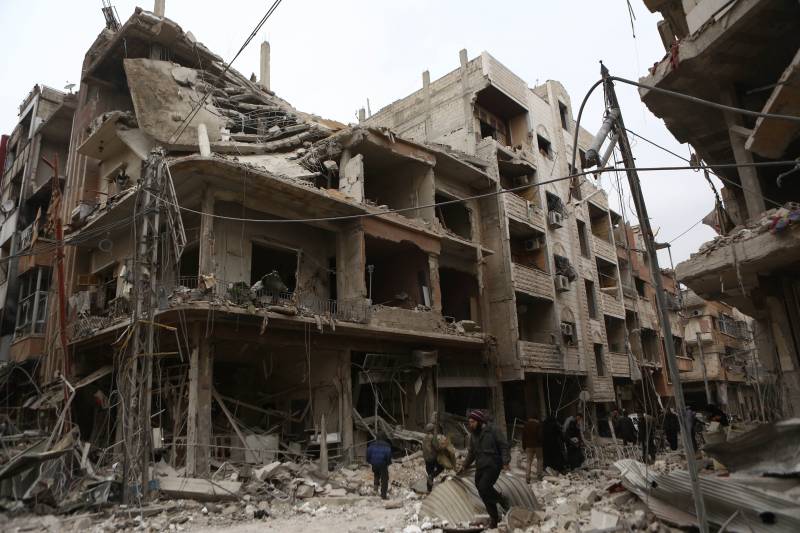 Now there is an active mine clearing of the city. To date, Syrian sappers found and deactivated 1,2 thousand mines, 1,5 tons of explosives, 4 thousand improvised explosive devices. Full clearance of the city will take up to three months
told the representative of the Center.
According to him, "the mines found, judging by the marking, were produced in the NATO countries." Sappers are every day to 250-minute mines and improvised explosive devices.
In turn, the representative of the Syrian army noted that the civilian population of the Duma was actively assisting in demining them.
Recall, April 13 of the Russian Defense Ministry announced the completion of the withdrawal of militants from the Duma. In total, more than 21 thousand radicals and their family members left the city. Currently, the city is completely controlled by the government of ATS.