German media: C-300 not a hindrance to the F-35 Israeli Air Force
The German magazine Die Welt published an article stating that "clouds hung over the bilateral relations between Russia and Israel." The authors of the article, Gil Yaron (Tel Aviv) and Pavel Lokshin (Moscow), write that the position of Russia and Israel on the Syrian issue is to blame for everything. The authors declare that these positions are "on opposite sides of the barricades". It is noteworthy that the title of the article "Putin takes revenge and jeopardizes relations with Israel" itself appoints the main "culprit" of this situation. And this culprit authors in the German magazine see Vladimir Putin. To whom exactly Putin is avenging, - the authors concretize, to put it mildly, not quite clearly.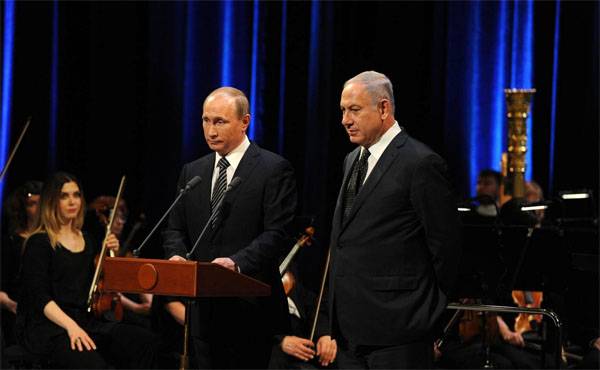 From the article:
Since the fall of 2015, Moscow has supported Syrian leader Bashar Al-Assad, while Israelis are bombing pro-Iranian forces that are fighting on his side. Even in this tense situation, countries adhered to their long-standing partnerships. After the attacks of the United States, France and the United Kingdom on Syria, Moscow announced that it intends to deliver modern C-300 air defense systems to Syria. Until now, Russia, at the request of Israel, refused such supplies. Russian media quoted clear words from Moscow: if Israel attacks the new systems, it will have "disastrous consequences." Israeli Defense Minister Avigdor Lieberman replied: "If someone shoots our planes, we will respond. Israel will even attack Russian weapons systems in Syria if they use against Israel. "
This, according to the German media, could lead Russia and Israel to a collision.
Of
material
:
What happens if the Russian air defense missile systems will actually be in Syria? Militarily C-300 no problem for the Israeli Air Force. Israel is armed with the latest F-35 aircraft, which C-300 is not a hindrance. But at the same time to suffer - and for a long time - good relations between Moscow and Jerusalem can.
Facebook, http://www.globallookpress.com