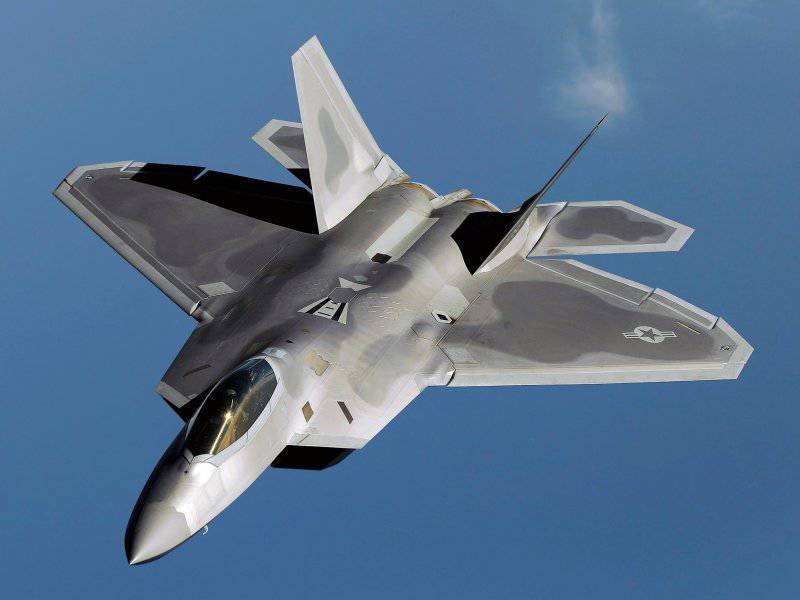 In the US Air Force, it looks like an extraordinary event happened - military pilots flatly refused to fly on the latest fifth-generation fighter F-22 Raptor.
"Predators" - that's how the name of the fighter is translated - is haunted by a mystical malfunction, which has already caused the death of one aircraft in Alaska together with the pilot in November 2010. More than a dozen cases of oxygen starvation of pilots during flights on this fighter have been recorded. The problem in the aircraft has still not been identified. As a result, the flight height of the "Predator" was artificially limited. But recently, cases of hypoxia, which can lead to a sudden loss of consciousness of the crew, have become more frequent. Against this background, pilots refuse to perform tasks on the F-22 until troubleshooting. The leadership of the US Air Force issued a statement saying that it was a "very small number of pilots" who did not want to sit again in the "Predators", although without specifying exactly how many military personnel "went into denial." Meanwhile, speaking on
aviation
a base in Virginia, US Air Force spokesman General Mike Hostge admitted: "There is excitement among the pilots, but this will not cause the downtime of super-expensive aircraft." "The country needs this fighter. I would like us to have 10 times more. This is our best aircraft," said Hostge.
It is noteworthy that the cost of one production copy of the "best aircraft", according to Pentagon estimates, reaches 411,7 million US dollars. To investigate the causes of hypoxia, which the F-22 crews continue to test, they installed special filters in the aircraft that measure the level of toxic substances in the cockpit, and the pilots now use sensors that detect the level of oxygen in the blood during the flight. It is curious that, according to the USAF Air Force Times, a large team of engineers, analysts, doctors and psychologists are studying the problem. They do not exclude the version that during the flight "the plane somehow releases toxins."
Information:
The F-22 Raptor is a fifth-generation multipurpose fighter developed by Lockheed Martin, Boeing and General Dynamics to replace F-15 fighters. F-22 today is the only standing fighter of the fifth generation. Having produced 187 serial aircraft of this type, the production of the Predators was curtailed ahead of time due to the high cost of the fighter.